Humboldt State University today announced a new collegiate licensing partnership with Affinity Licensing effective today, April 1, 2021.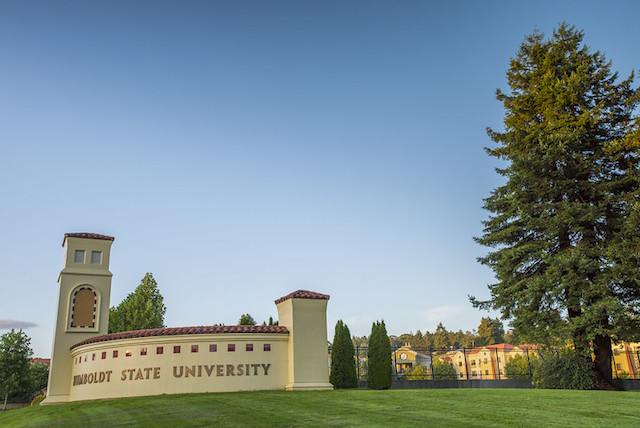 Affinity will work closely with Humboldt State's Office of Marketing & Communications to develop and manage the University's trademark licensing program. Affinity will also act as the exclusive agency to manage and grow the University's brand licensing strategy and relationships with manufacturers and retailers.
"This is yet another exciting and pivotal moment for Humboldt State University. The partnership with Affinity is an incredible opportunity for HSU to protect our brand, promote the University, and generate a new revenue stream," said Sherie Cornish Gordon, Chief of Staff and Interim Vice President for Administration & Finance.
"We are proud to use Affinity's vendor-friendly licensing model, proven retail expertise, and leading technology tools to help Humboldt State's local and national vendors deliver more quality merchandise to the growing base of passionate Lumberjack fans," said Brian Eubank, Director of University Partnerships.
Affinity will provide a wide-range of technology-rich and personalized services for the University and its valued licensee partners, including product development and retail marketing consulting, an online system for review and approval of new products and design concepts, and compliance and enforcement support.
Affinity Licensing is a values-based trademark licensing agency with more than 100 years of collective licensing expertise providing personalized service, industry leading technology, and strategic revenue objectives to deliver a better approach to brand management. Affinity Licensing has offices in Carlsbad, California and Winston-Salem, North Carolina.