Humboldt State University's 2017 Distinguished Alumni Award winners are Kellie Johnson ('93, Political Science), Ken Pimlott ('88, Forest Resource Management), and Michael T. Rains ('68, Forestry Management, '71 Watershed Management).
Each winner will deliver a talk as part of the Distinguished Alumni Speaker Series:
Kellie Johnson, Oregon State Bar, Asst. Deputy Counsel
America's Incarceration Epidemic:
Factors that contribute to the disproportionate incarceration of Black and Latino populations, plus the prosecutorial authority to control plea offers.
Friday, April 21, 9:30 – 10:30 a.m.
UC Banquet Room
Michael T. Rains, Forest Service Deputy Chief (ret.)
The Art of Influence:
Characteristics of effective leadership in the 21st century and how great leaders adjust their styles based on the situation.
Friday, April 21, 1:30 – 2:30 p.m.
Behavioral & Social Sciences 204
Ken Pimlott, CAL Fire Director
The Challenge of Effecting Real Change:
The role changing climate, drought, extreme wildfires, and population growth play in managing risks to California's forested landscapes.
Friday, April 21, 2:30 – 3:30 p.m.
Behavioral & Social Sciences 204
Distinguished Alumni Award winners will also be recognized at the Humboldt State Honors dinner on April 21. The event is invite only.
Learn more about the 2017 Distinguished Alumni award winners:
Kellie Johnson ('93, Political Science)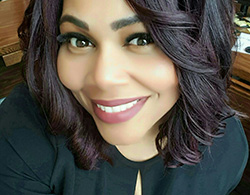 Now serving as assistant disciplinary counsel at the Oregon State Bar, Kellie Johnson has had a long career fighting for social justice and equality.
After earning her Juris Doctorate from the University of Oregon and finishing her clerkship, Kellie Johnson spent 13 years as a prosecutor for the Multnomah County District Attorney's Office (Oregon), specializing in domestic violence and gang crimes. Her work was noticed, and led to her current position at the Oregon State Bar.
She drew upon the strength and character of her mother and grandmother in pursuing academic excellence at HSU, where she was a top student in the Department of Political Science. She was also an exchange student at Guangxi University in China.
Kellie ensures she gives back to her community by serving on numerous boards, associations, and advisory committees. Her goals are to advance diversity and inclusion in the legal community and the criminal justice system. She's also a frequent lecturer to national and regional audiences, focusing her talks on criminal law, trial practice, and lawyer ethics. Kellie is also a recipient of the Judge Mercedes Deiz award for her work in advancing minorities and women in the legal profession.
Ken Pimlott ('88, Forest Resource Management)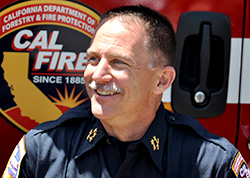 Ken Pimlott is currently the director of the California Department of Forestry and Fire Protection, the highlight of a career that began 33 years ago as a reserve firefighter in Contra Costa County, California.
Ken is highly focused on the protection of citizens and natural resources. He has championed local control of fire prevention through fuels management, land recovery, and reforestation. Throughout his career, Ken has focused on gaining broad experience in all areas of fire management, including command and control, cooperative fire protection programs, training, and safety.
In the face of historic droughts and a dramatic increase in the occurrence of massive wildfires, Ken has been able to leverage cooperation and integration among federal, state, and local firefighters. In 2016, he was recognized with the California State Association of Counties Distinguished Service Award.
Michael T. Rains ('68, Forestry Management, '71 Watershed Management)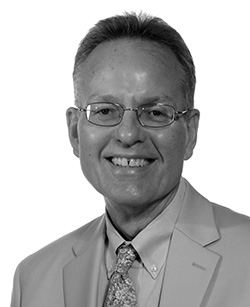 A widely respected leader in linking environmental health with community stability, Michael Rains led a career that spanned nearly half a century with the U.S. Department of Agriculture's Forest Service.
Michael rose through the ranks of the Forest Service to become a deputy chief after starting his career as a wildland forest firefighter in the '60s.
Leadership and a determination to advance land management were hallmarks of Michael's work, along with a passion for improving the lives of people in both rural and urban areas. He retired from the Forest Service in 2016 after several accomplishments, including serving as the agency's lead on developing the National Fire Plan, and working closely on the Living Memorial Project dedicated to the events of Sept. 11, 2001.
Along the way, Michael earned a Master of Education and now teaches math and science to middle school students in Pennsylvania. He's also a 2012 recipient of the Presidential Rank Award, which honors high-performing federal employees for extraordinary accomplishment. He remains a registered professional forester in California.