In conjunction with Earth Week, Apr. 17-23, Humboldt State University will host "Encounters in the Open Sea: An evening with Rick Rosenthal," at the John Van Duzer Theatre, Humboldt State University, Apr. 19, 7-8:30 p.m.
The event is free and open to the public. Tickets are available on a first-come, first-serve basis and may be picked up from the HSU Ticket Office, located in the HSU Bookstore.
Image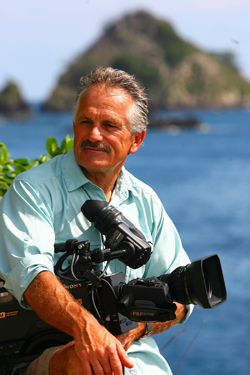 Rick Rosenthal, HSU alumnus ('67, Zoology), marine biologist and two-time Emmy Award winning cinematographer, will present clips of his most recent work. His video presentation will take the audience on an hour-long exploration of the open sea and its inhabitants.
Presented in two parts, the first series of features will focus on the behavior of open-ocean fish, including marlin, sailfish and tuna. The second will offer a glimpse at right whales, sperm whales, blue whales and humpback whales.
Rosenthal will also present a workshop on underwater wildlife cinematography for HSU film professor David Scheerer's Film II class. The workshop is scheduled for Apr. 19, from 2-3:30 p.m. Attendance is open to the community. RSVP at 707-826-4602.
In addition, two campus groups—Conservation Unlimited and the Geographic Society—will host an event, including a screening of Rosenthal's Superfish, at 6:30 p.m., Apr. 18, in Gist Hall 218 on the HSU campus.
Rosenthal began his association with the prestigious BBC/Natural History Unit in Bristol, England in 1984. "They gave me a few little assignments, and the rest is history," he says. Since then, he has filmed some of the ocean's most challenging wildlife.
Image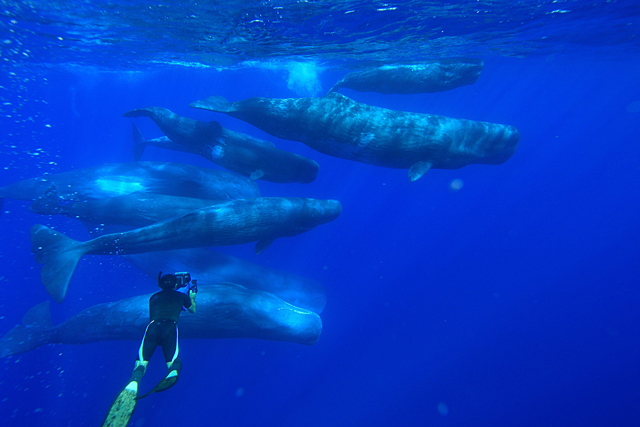 His body of work includes the BBC landmark series Blue Planet, and the feature film Deep Blue, on which he was principal cameraman. Rosenthal has also worked on the PBS documentary series Superfish, the blockbuster series Planet Earth and Disney Nature's Earth.
The BBC, PBS and Discovery channels have also commissioned three of his whale films, Riddle of the Right Whale, Humpback Whales and Sperm Whales Back from the Abyss for worldwide broadcast.
As a graduate student and marine biologist, Rosenthal published over 45 scientific research works. He later turned to cinematography in order to share his passion for the open ocean – far from the coasts and reefs – with a broader audience.
Currently he is filming Hot Tuna, an extremely challenging endeavor about the science, natural history and behavior of bluefin, yellowfin and skipjack tunas.
Tickets to "Encounters in the Open Sea" are free and available on a limited basis. Tickets may be picked up at the HSU Ticket Office on a first-come first-serve basis, with a reserved number set aside for HSU students, faculty and staff (HSU ID required). Maximum of four tickets per person.
Community members interested in attending David Scheerer's Film II class workshop must RSVP at 707-826-4602.