The online magazine Diverse: Issues in Higher Education has named Humboldt State University one of the 30 The Most Promising Places to Work in Student Affairs among colleges and universities across the U.S.
Image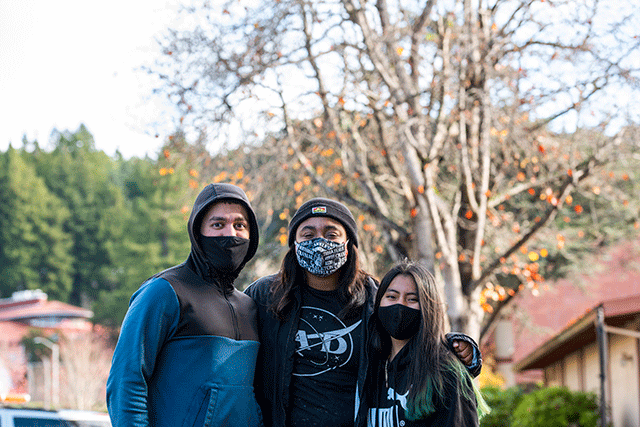 The report will be officially published in the June edition of Diverse.
"HSU employees provide the foundation of a meaningful experience for our students," says Jason L. Meriwether, Vice President of Enrollment Management. "Maintaining a diverse workplace and a healthy team environment is one of our top priorities and essential to HSU's commitment to modeling equity in higher education. Being among the four CSU campuses that earned this recognition is a sincere honor."
Eboni Ford Turnbow, Interim Dean of Students adds, "Our student affairs team works hard to maintain a collegial and diverse atmosphere in order to do our best work for our students and the Humboldt State experience. We are grateful for this award and the recognition of these efforts."
The magazine has published the "Most Promising Places to Work" rankings for the past eight years. Criteria for selection includes workplace diversity, staffing practices, family-friendly policies, and equity and inclusion in the overall work environment.
"This year's competition was strong and it's particularly significant for these institutions to be selected amid the great pandemic and global reckoning for racial justice," says Diverse senior research scientist Terrell Strayhorn.
Researchers used a web-based survey approach to analyze multiple categories across Student Affairs departments including family friendliness, salary and benefits, and professional development opportunities.
Related: >> U.S. News & World Report: HSU Among Top Public Schools in the West <<
Among the 30 universities named, three other CSU campuses were selected in addition to HSU: Cal Poly San Luis Obispo, California State University Channel Islands, and Sonoma State University.
Originally founded in 1984, Diverse started publishing as Black Issues in Higher Education and has become a trusted and reliable news source on diversity in higher education. Striving to be a catalyst for change, Diverse believes that educating people from underrepresented groups is an unprecedented emergency in America.
To learn more, visit diverseeducation.com.