Humboldt State University is one of eight California State University (CSU) campuses to participate in an innovative new program designed to retain students in science, technology, engineering, and mathematics (STEM) majors.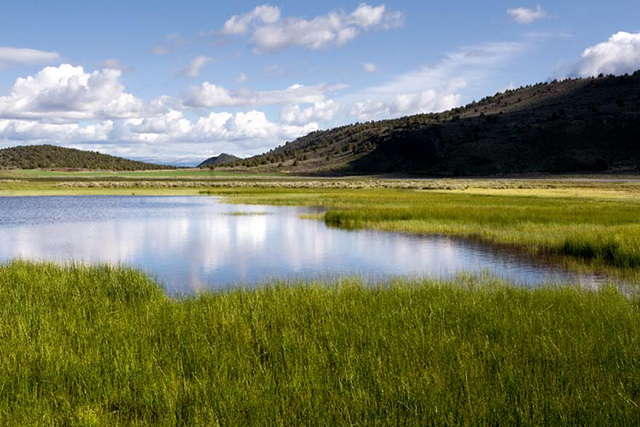 Made possible with a $4.6 million grant from The Leona M. and Harry B. Helmsley Charitable Trust, the CSU STEM Collaboratives will help meet the nation's need for one million more STEM professionals over the next decade. The program will integrate summer-through-first-year programs with redesigned foundational courses to inspire students to pursue and complete degrees in STEM. In addition to HSU, the other CSU campuses are: Channel Islands, Dominguez Hills, East Bay, Fresno, Fullerton, Los Angeles, and Pomona.
"These eight campuses are taking the lead in the CSU's STEM-related innovation," said Ephraim P. Smith, CSU Executive Vice Chancellor and Chief Academic Officer. "They've really thought about how the whole institution—from specific departments in math, science, and engineering, as well residential life and themed learning communities—can work together to boost student success in these high-demand fields."
Through the CSU STEM Collaboratives, the university will create summer bridge programs that kindle students' commitment to completing their degree and pursuing a STEM career, develop interactive seminars that actively engage first-year students who are STEM majors, and redesign classes to include activities that ignite interest in STEM-related industries. Professors Matthew Johnson (Wildlife) and Amy Sprowles (Biology) will lead the initiative at HSU.
"Our vision is to weave an interdisciplinary theme through all three of these components to build what we're calling a 'place-based learning community,'" says Johnson. "The first theme we'll try will emphasize the interdisciplinary issues within and surrounding the Klamath Basin, and we'll start with about 75 incoming freshmen students in five of the largest science majors on campus: Biology, Wildlife, Environmental Science, Zoology, and Environmental Management & Protection. If the ideas show success, we will work with faculty in other majors to expand the program and develop additional 'place-based' themes."
The first two years of college are the most critical to the retention and recruitment of STEM majors, according to the President's Council of Advisors on Science and Technology. Graduating nearly 14,000 students who started and completed their degree in STEM-related fields in 2011, the CSU is committed to bolstering programs that increase the number of students who pursue and obtain degrees in STEM.
The eight campuses will serve as demonstration sites, sharing implementation strategies and outcomes with each other and the rest of the university system to improve STEM education throughout the CSU.
STEM Collaboratives anchors a suite of related CSU reforms. The system currently expands service-learning programs to prepare students with the critical job-ready skills needed to excel in STEM-related fields and also develops teacher preparation programs to inspire future students to pursue STEM teaching careers. With the support of grants from the U.S. Department of Education, the S. D. Bechtel Jr. Foundation, and Chevron, the CSU will additionally provide new K-12 teachers with authentic, inquiry-based experiences that will help them teach STEM disciplines to future generations.
In partnership with the Corporation for National and Community Service, the recently launched CSU STEM VISTA program will create unique hands-on opportunities that will increase student interest—particularly from underrepresented communities—in pursuing and completing STEM degrees. Through a grant from the W.M. Keck Foundation, the CSU is partnering with the California Campus Compact to conduct a statewide study examining the impact of service-learning in STEM, which will be used to further enhance the development of high-impact STEM programs.