Millions of dollars in additional federal emergency funding is on the way to support Humboldt State University during the pandemic.
Image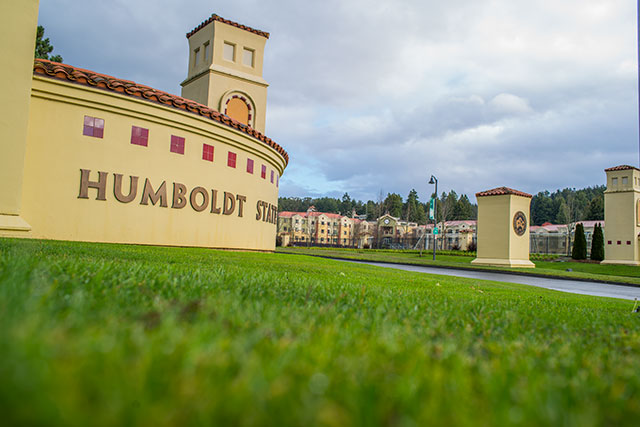 Established last year under the The Coronavirus Aid, Relief, and Economic Security (CARES) Act, the Higher Education Emergency Relief Fund (HEERF) is meant to assist higher education institutions to cover emergency expenses related to COVID-19. HEERF also provides emergency financial aid grants to college students who lost income or took on additional expenses due to the pandemic.
HSU has received $16 million in the latest round of funding with at least $5 million earmarked directly for emergency financial aid grants to students.
"The pandemic continues to have a major impact on our students. The University is committed to distributing these funds and easing their financial burden in order to stay on the path to earning a Humboldt State University degree," says Jason Meriwether, HSU's Vice President for Enrollment Management.
The remaining $11 million will be vital to ensure our students can learn, faculty can teach, and employees can work in the safest environment possible as the University continues to adapt to the impacts of COVID-19.
While this funding does not address long-term budget goals for the University, it provides a unique opportunity to invest significant one-time resources to creatively address current pandemic challenges in ways that can benefit students, staff, and faculty for years to come.
"The funds are an incredible resource for our campus to enhance safety protocols, evolve instructional space and technology, expand student support, and improve operational efficiencies in ways which can innovate how we teach, learn, work and engage," says Sherie C. Gordon, Interim Vice President for Administration & Finance.
The University will seek input from the campus community through February 26 to help prioritize how this funding will be spent within the following four categories:
— Safety and Operations
— Instruction and Technology
— Student Success and Completion
— Strategic Investments and Campus Resilience
University leadership will carefully review suggestions while consulting with key staff, faculty, and student groups and is expected to share spending priorities the first week of March.
In the initial round of HEERF funds last April, the University received $10,302,998, half of which went to thousands of students based on financial need:
— 5,261 received automatic grants (those who filed for financial aid via the Free Application for Federal Student Aid )
— 981 students received requested grants as of January 1, 2021
In addition, Humboldt State University was awarded $739,404 in Minority-Serving Institution (MSI) HEERF funds.
More details on distribution of CARES funds to students and guidelines and timelines on providing input on CARES funding will be provided in future communications.