Humboldt State has once again received distinction from the WASC Senior College & University Commission (WSCUC) commending the University's comprehensive and strategic service to students.
An agency that accredits institutions of higher education across California, Hawaii, and the Pacific, WSCUC first issued accreditation to HSU in 1949. The letter is an official record of action from the commission and marks HSU's significant progress toward reaffirming accreditation again in 2026, a process undertaken every eight years.
"Our accreditation status is vitally important," says Mary Oling-Sisay, Vice Provost and Dean of Undergraduate and Graduate Studies. "The peer review accreditation process is more than an administrative hurdle but an opportunity to discuss and evaluate HSU's core values."
Following a special visit from the WSCUC this April, the commission highlighted HSU's empowered and diverse leadership and commitment to improving equitable student outcomes through innovative programs like the College of Natural Resources & Sciences place-based learning communities. In addition, WSCUC gave accolades to HSU's transparency and communications regarding the University's long-term goals like the Strategic Plan and the CSU's 2025 Graduation Initiative.
"Everyone in the HSU community played an invaluable role in getting us to this point," says Oling-Sisay. "Since HSU last reaffirmed accreditation in 2018, the University has undertaken bold new initiatives to grow and lead as a 21st-century institution of higher education. Being recognized for our hard work and innovation should encourage momentum toward HSU's ambitious goals for the future."
In addition to recognizing HSU's successes, the WSCUC also underscored areas where HSU should apply resources and attention to improvement, including data assessment, engaging staff and faculty in program recommendations, and to continue building on ongoing efforts in Diversity, Equity & Inclusion..
Looking ahead, the next step in the reaffirmation process will be an offsite review in Fall 2025 followed by an accreditation visit in Spring 2026.
Learn more information about HSU's reaffirmation process.
About WASC Senior College & University Commission (WSCUC):
WSCUC, formerly known as WASC, is recognized by the U.S. Department of Education as certifying institutional eligibility for federal funding in a number of programs, including student access to federal financial aid. WSCUC encourages continuous improvement and assures constituencies, including the public, that accredited institutions are fulfilling their missions.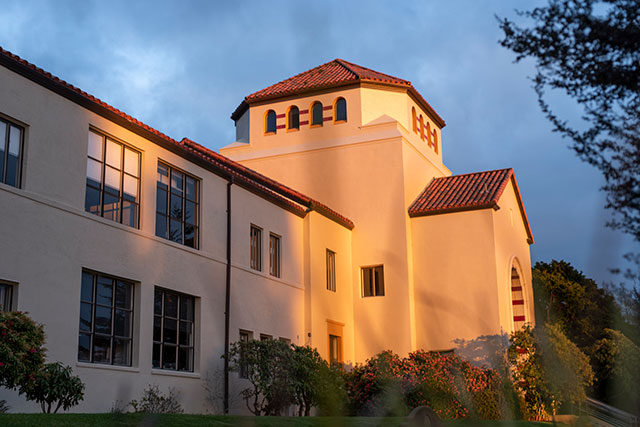 This story was originally published July 26, 2021.