Humboldt State University is on the verge of receiving an 884-acre forest near campus, which will be used for research and field experiences. The effort is possible due to a generous donation from R.H. Emmerson & Son LLC, as well as major grants from state and federal agencies.
The plan received a positive review today by the CSU Board of Trustees.
The forest is along Jacoby Creek about eight miles and a 25-minute drive from campus. It borders sections of Arcata's Jacoby Creek Forest, which is part of the larger community forest, and it encompasses a large portion of the Jacoby Creek watershed. The City of Arcata will also add 83 acres to its portion of the forest.
Image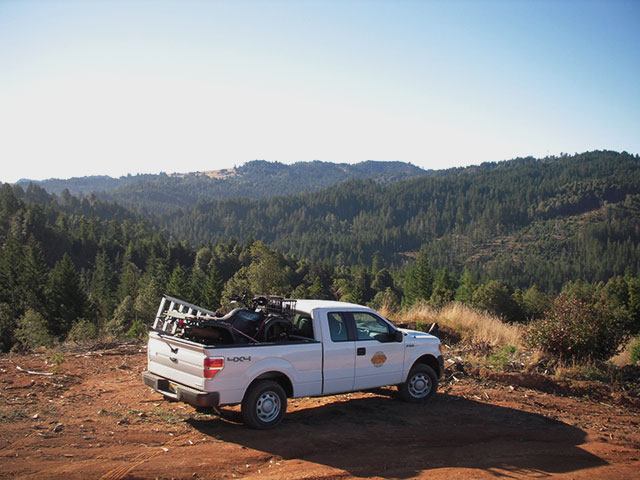 The area includes extensive stands of second-growth Redwoods as well as old-growth Cedar. It is important habitat for a variety of species including northern spotted owl, bald eagle, Pacific fisher, and red-legged frog, and it is important for the health of downstream species including coho salmon and chinook. Once HSU receives the property, it will be permanently protected from conversion to any non-forestry uses.
"This is a big moment for Humboldt State University," said HSU President Lisa Rossbacher. "The new forestland will provide amazing opportunities for our students, while also helping to protect an important watershed. I'm so thankful for everyone who has been involved in making it happen, especially R.H. Emmerson & Son for making a partial donation of the land, and the staff in the City of Arcata."
Specific academic programs at HSU that are expected to utilize the forest include Geology, Fisheries, Environmental Sciences and Management, Wildlife, Native American Studies, Anthropology, Forestry, Soils, and Recreation Management, among others. The availability of the forest is also expected to help numerous programs better compete for grants and contracts.
After it is formally transferred to HSU, the forestland will be jointly managed through a cooperative agreement with the City of Arcata, which will include sharing fire roads, forest data and monitoring, scientific studies, and public access. Oversight at HSU will be through its College of Natural Resources & Sciences, with support from a Faculty Advisory Committee and a Community Advisory Committee. A tenured faculty member will be designated as the Forest Director.
The new combined forestland owned and protected by Arcata and HSU will cover more than 2,273 contiguous acres of the Jacoby Creek watershed.
Efforts to obtain the land have been underway since 2012, with leadership by the City of Arcata. The City was concerned the land could end up fragmented and converted to non-forest use and negatively affect nearby forestland it has owned since 1944, but it was unable to seek direct ownership of the entire tract of land due to acreage limits on its state forest management permit. HSU faculty were involved in conceiving of the plan for University ownership, as well as assessing the property to determine its value to academic programs.
"I couldn't be happier about the addition of 83 key acres to the Jacoby Creek Forest," said Arcata Mayor Sofia Pereira. "The new HSU public forest buffers our City forest from future potentially incompatible uses, and this project gives the City and HSU the opportunity to work as a team on forest management in the upper Jacoby Creek watershed. Preserving our natural resources is so important, and I think this project is a big win for local forest conservation."
Image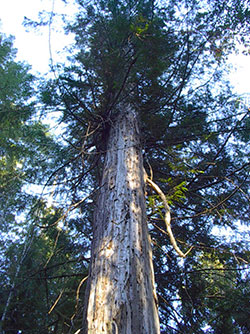 The complex process for acquiring the land involves a partial donation from the private landowner and purchase utilizing a number of grants, including final funding the City expects from the California Wildlife Conservation Board. The City will then grant the property to the University, which is expected to be completed by the end of 2018 or in early 2019.
The property is valued at approximately $6.2 million. Funding includes California Fish & Wildlife Prop 1 for $1,754,000; a pending grant from the Wildlife Conservation Board for $1,725,000; Calfire Climate Investment Fund for $800,000; California Resources Agency for $229,000; and USFWS for $44,000.
The remaining amount, approximately $1.7 million, is a donation from R.H. Emmerson & Son LLC, which currently owns the property.
Maintenance costs for the forest are expected to be minimal. Eventually, the University expects to develop a sustainable harvest plan, which will generate revenue for not only maintenance but for research and projects at the site. Students will be employed to work on projects like wildlife inventory, water quality monitoring, and harvest plans.