Humboldt State University student-athletes are cautiously returning to training, practice, and exhibition games this spring.
Image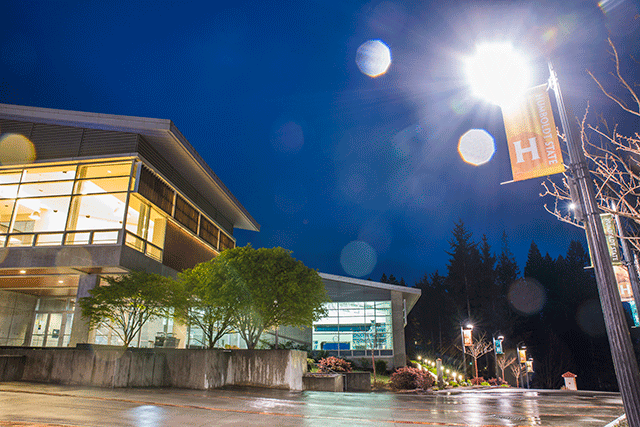 Under strict health and safety guidelines from the NCAA, Humboldt County Public Health, and the University, this is the first opportunity since the COVID-19 pandemic began for student athletes to return to a bit of normalcy. The careful, deliberate approach to returning can have implications for the future of campus functions like field trips, in-person courses, events, and more.
An NCAA survey found that student-athletes, like other young adults, are reporting higher levels of mental exhaustion, anxiety, and feelings of depression during the pandemic. Higher rates of distress were reported among female, LGBTQ, and POC athletes.
Students, faculty, staff, and community have all made adjustments to slow the spread of the virus. All of the University, as a whole, worked diligently to have an opportunity for students to return to the classroom and activities," says Jane Teixeira, Director of Intercollegiate Athletics & Recreational Sports. "A return to sports activities has had a real impact on student-athletes. You see it everyday when you watch these young people participate, you see it in their academic performance.
"Although this isn't an ideal situation for anybody, I know my team and others are grateful to get back to playing in any capacity," said Macy Thomas, Student-Athlete Advisory Committee Co-President and Volleyball player. "Some of our teams are getting travel games put on the schedule so that is a huge win for them. We have extensive safety protocols in place to ensure we can have another successful semester. Go Jacks!"
Extensive safety protocols will be in place for the health of the student-athletes and coaching staff, as well as the opposing teams. Following best practices set by professional sports leagues and others, universities have been divided into regional "pods," limiting the interaction between athletes from different schools.
The Lumberjacks started the return to participation process in Fall 2020 and continue this Spring following County Public Health, NCAA, and University protocols including testing on a regular and consistent basis. Protocols include
• Consultation with Humboldt County Public Health officials
• Frequent testing — teams in competition will be tested three times a week
• Small group practices
• Wearing face coverings on campus and on the road
• Travel-related quarantines
Each team will be on the road for multiple games over the course of two to three weeks. None of the games are part of regular conference competition, which is not occurring this year.
Athletes are being housed primarily in athlete-designated buildings, suites, and apartments. As with any campus resident, all students traveling out of Humboldt County are required to complete a 14-day quarantine before they return to their assigned room space. Athletic teams will be following the same process and upon their travel return, will be housed in separate facilities and/or apartments to quarantine for 14 days prior to them returning to their assigned room space.
"We are able to accomplish this largely on our ability to test frequently, these athletes are some of the most frequently tested individuals in the county," says Cris Koczera, Emergency Coordinator and Interim Risk Management Director.
Athletics training, practice, and travel will help HSU return to other activities safely, when possible. The success of these teams will inform the continuation of field trips, additional face-to-face instruction, campus events, and other engagements. The University is hoping to be able to apply the protocols and guidelines that are successful to the broader campus in Fall 2021
Men's Basketball will be the first to travel, currently scheduled to play games this weekend against Academy of Art. They will continue with Dominican, Fresno Pacific, and Simpson, with dates and times to be announced. Go to hsujacks.com for updated information.
Though no spectators will be allowed, games will be available to stream online for a small fee by the host institution, and Athletics will be sharing information about the games on its website and social media.
"I cannot express how the opportunity to return to a sense of 'normalcy' has had an exponential positive mental health effect for students and staff to return to the 'physical lab' of the field or court," says Teixeira. "Our student-athletes love to play. They're motivated to be exemplary and play safely during the pandemic. The continued support of Lumberjack Athletics, our student-athletes, HSU, and the amazing Humboldt County community is greatly appreciated. We are in this together and #WeRUnitedJacks."
More information on student-athletes and mental health can be read here.