Image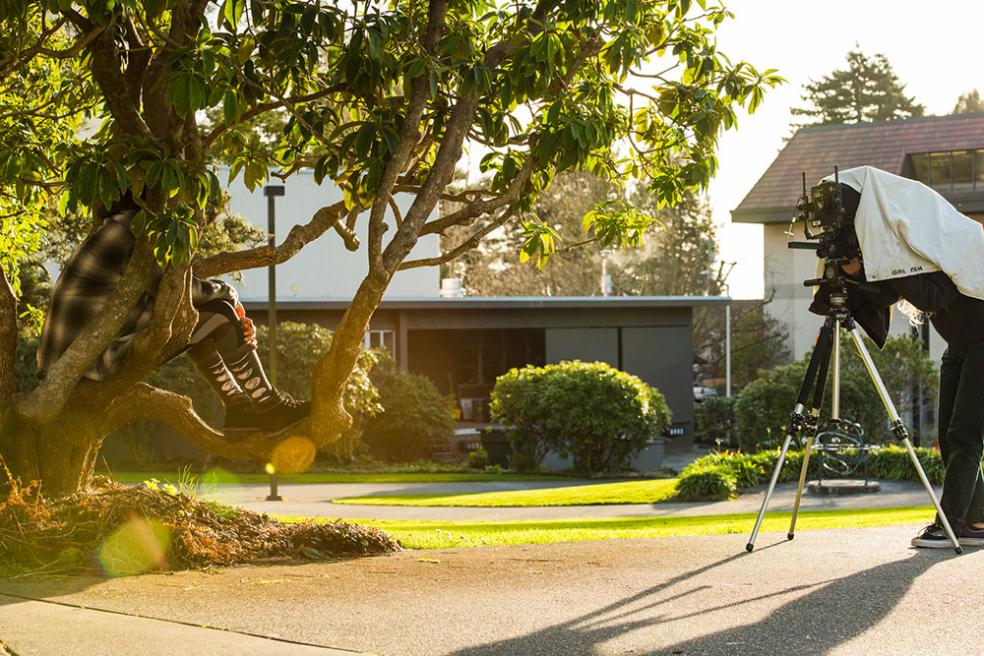 Films are a catalyst for change. They can affect animal and human rights, destigmatize disease, and ignite social movements. Harnessing this power motivates Cal Poly Humboldt Film students to drive social change and amplify voices, including their own.
Equity, environmentalism, reaching underserved populations—these are values that faculty in the Department of Art + Film instill in their students. Film Professor Sarah Lasley's Social Change Video Production course does just that by teaching her students to use the medium to emphasize and act on these values. 
The class examines digital media as a tool to modify behavior, and increase awareness of topics such as mental health and racial justice. For example, current student projects explore body image and violence in communities of color. 
Classes such as Science, Environment and Natural History Digital Production, The Art of Representation, and documentary courses further teach students how to use the medium as a tool for advocacy. Starting this semester, students formed a Queer, Trans, Black, Indigenous People of Color film coalition, led by Film Professor Michelle Cartier. The coalition is currently welcoming new members. 
Sustainability is ingrained in the University's film curriculum. The department is part of the Green Film School Alliance (GFSA), a collaboration of 27 schools committed to reducing the environmental impact of the film industry by providing tools for a sustainable film practice. 
All projects in courses such as Filmmaking IV and Social Change use the GFSA's Sustainability Checklist in their final projects, Lasley explains. The checklists help individuals track different aspects of production in front of or behind the camera, from the use of plastics to incorporating environmental responsibility into their storylines, according to the alliance. 
While these values help prepare and distinguish Humboldt graduates—film students also learn from professionals in the field. 
The University is hosting a series of public workshops with professional artists. The first of three featured documentarian Faith E. Briggs, whose work focuses on communities of color in nature with series like "Reclaim Your Water," and "Who is a Runner?" 
On March 27-28, queer person of color (QPOC) MJ Johnston, a Director of Photography and Steadicam Operator, will visit campus for a film screening, a film master class, and lighting workshops. "Johnston is a QPOC in an industry dominated by white cis men," Lasley explains. "He gravitates toward work that centers diverse stories, but the power of his work is in his presence behind the camera."
In April, Alima Lee, a multimedia video artist, photographer, and curator, will visit campus and serve as a judge for the Humboldt International Film Festival on April 20-23, the oldest student-run film festival, now in its 56th year. Lee will host a film screening and discussion on April 19 at 5 p.m. in Theatre Arts room 117. 
"It's critical for students to interface with working artists and filmmakers who have not only made their own way, but have done so while lifting the voices of diverse communities and reflecting the world as it really is," Lasley says. "This is an exciting time to be a Cal Poly Humboldt Film student."