Image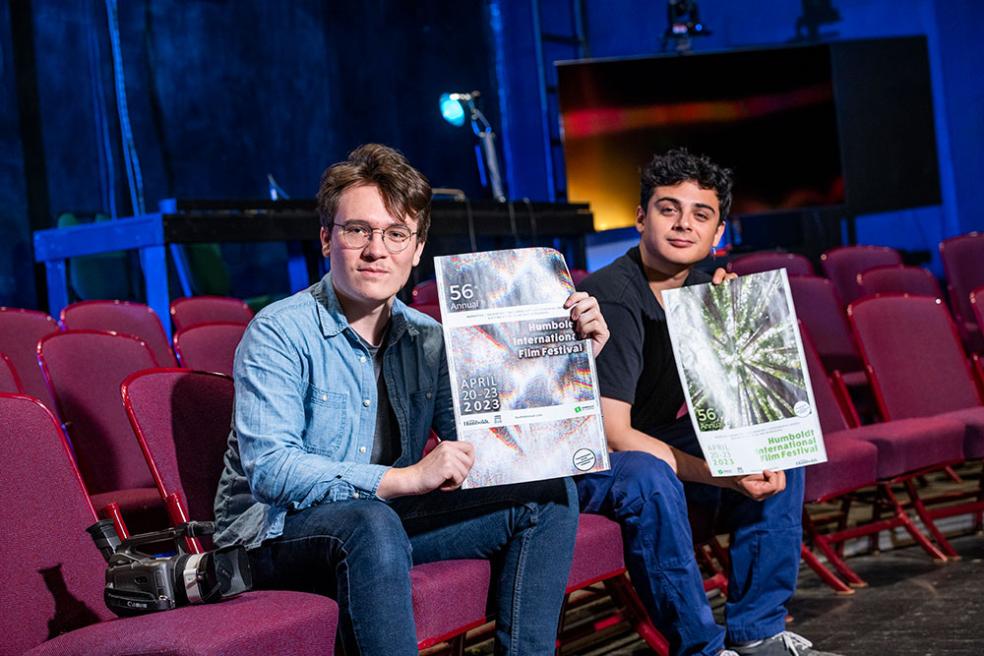 The Humboldt Int'l Film Festival, the world's oldest student-run film festival, returns to full in-person screenings this year.
This year's film festival features 32 short films from around the world that take on social, political, and cultural issues. Screenings run April 20-23 at the Minor Theater in Arcata.
In addition to categories that include Narrative, Documentary, Animation, and Experimental, the festival features a spotlight series called "Growing Together." The series encourages post-pandemic coming together as a community, as well as appreciating the messages of unity, togetherness, and harmony with humanity and nature. 
The festival will also feature a workshop and talk with guest judges experimental filmmaker Alima Lee, documentarian Autie Carlisle, and animator Steven Vander Meer.
"It's a unique experience and a really good way to see a lot of new perspectives you don't really see, especially from Hollywood," says Film student and festival co-director Richard Schild.
An underlying theme of the festival is diverse voices, says Ralph Valle, Film student and the festival's other co-director.
"We are privileged to be able to share work by independent filmmakers from parts of the world that don't necessarily have a media outlet or the freedom to share their stories," Valle says. "Many of the films selected this year are self-financed, are from women filmmakers, or are from countries where telling their stories is forbidden."  
The experience of planning and conducting a film festival has been hard work, but rewarding, Schild and Valle say. 
"It's a great opportunity for anybody--volunteers, the filmmakers, and the audience," Valle says. "And it has made us better filmmakers."
Screenings run April 20-23 at the Minor Theater in Arcata (1001 H St.). General admission tickets are $12 and are FREE for Cal Poly Humboldt students.
A full program schedule with more info on each of the programs, this year's guest judges, and
special events is available on the festival website.
You can follow the film festival on social media at:
Instagram: @hsufilmfest
Twitter: @HumbltFilmFest
TikTok: @humboldtfilmfest