Image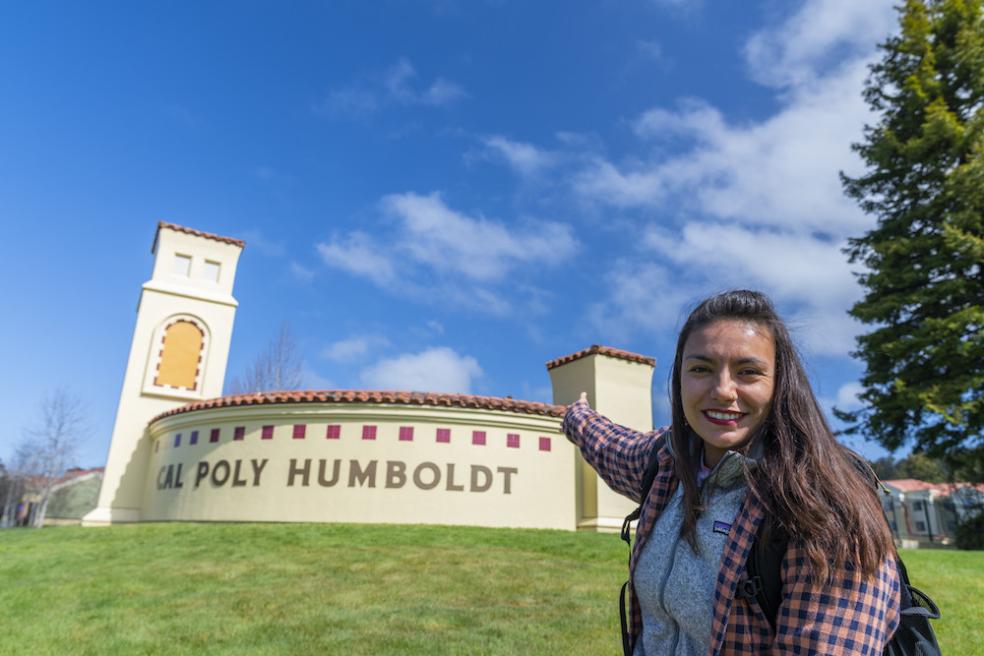 To help College of the Redwoods students achieve their dreams of a four-year college degree, Cal Poly Humboldt is holding "instant admission" events at CR on Tuesday, Nov. 14 and Wednesday, Nov. 15, 10 a.m.–4 p.m.
CR transfer students applying for the Fall 2024 will have the opportunity to have their transcripts evaluated by counselors and find out on the spot if they've been admitted to Cal Poly Humboldt.
On the spot admission gives students a peace of mind about their future. Students who do not meet admission requirements also have the opportunity to review with a counselor the courses they may still need to take. Either way, the event puts CR students on a clear path to Cal Poly Humboldt. 
"College of the Redwoods is an important partner in our efforts to make higher education affordable and accessible to students in this region," says Chrissy Holliday, Vice President of Enrollment Management & Student Success. "Each year, hundreds of CR students choose to continue their education with Cal Poly Humboldt, more than we admit from any other institution, and we want to make that process as simple as possible. We know events like this help to demystify the college transfer process, and we look forward to welcoming even more Corsairs into the Lumberjack family."
The event builds on a long-standing commitment to advancing higher education in the North Coast. 
In 2019, CR and Cal Poly Humboldt formalized a partnership to make the transfer process more seamless and accessible, identifying potential areas for collaboration and sharing of resources in academics, admissions, and other areas. 
Committed to supporting transfer students' transition to Cal Poly Humboldt, the University provides resources such as Transfer Student Organization. Run by student Transfer Ambassadors, the organization is designed to address the unique needs of transfer students and encourage a sense of belonging through various events.
In recent years, Cal Poly Humboldt created several scholarships for local students. Through the Humboldt First Scholarship, for example, all first-time freshmen who graduate from a high school in Humboldt, Del Norte, Mendocino, or Trinity counties are guaranteed $1,000 annually for up to four years. CR students receive $2,000 annually for up to two years. 
The Phillips Scholarship, established by Dan and Cindy Phillips ('91, Business and Computer Information Systems) for Fortuna High School students, has been expanded to include Ferndale and South Fork high schools, and South Trinity. Students are eligible to receive $1,000 annually for up to four years. Students from CR receive $2,000 annually for up to two years. 
After being on hiatus for a few years, the return of instant admissions reflects a broader enrollment strategy to improve recruitment and outreach efforts, including giving admitted students who did not enroll for Fall 2023 the opportunity to start in the Spring without having to reapply.