Michael Kauffmann ('12, M.S. Biological Sciences), adviser for Humboldt State's Redwood Science Project, has published _Conifers of the Pacific Slope_, a contemporary field guide for identifying Pacific Slope conifers.
Image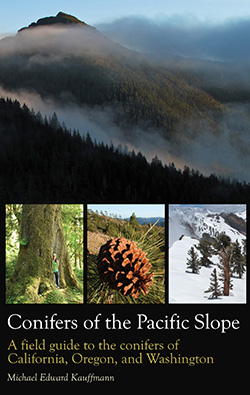 Made from 100 percent recycled paper, Kauffmann's latest book includes color plates for identifying 65 species, photos, maps and destinations for finding conifers in the field.
"Conifers are the oldest lineage of plants on the planet, having been around for 350 million years," Kauffmann says. "This book connects people to the landscape by looking at how 65 conifer species in California, Oregon and Washington have adapted to the western landscape over long periods of time."
The book builds on Kauffmann's previous research on conifers. In 2012, he published Conifer Country, natural history and hiking guide to the biodiversity of the Klamath Mountain region as seen through the eyes of conifers.
Kauffmann will sign copies of his book during Arts! Arcata, Friday, Oct. 11 at the Natural History Museum, 1315 G Street, Arcata.
Image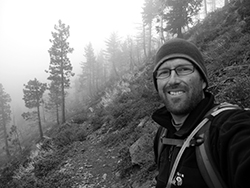 The book was made possible through HSU's Redwood Science Project (RSP), which has a long history of supporting local science educators. "We're enthusiastically supportive of Michael's efforts to write books connecting people to the region, the environment and the community," said Jeffrey White, co-founder of the project.
RSP provides professional development workshops, coaching and leadership development. Special programs focus on curriculum enhancement and media production. The RSP also conducts evaluation and research for education programs. For more information, visit humboldt.edu/rsp.