Image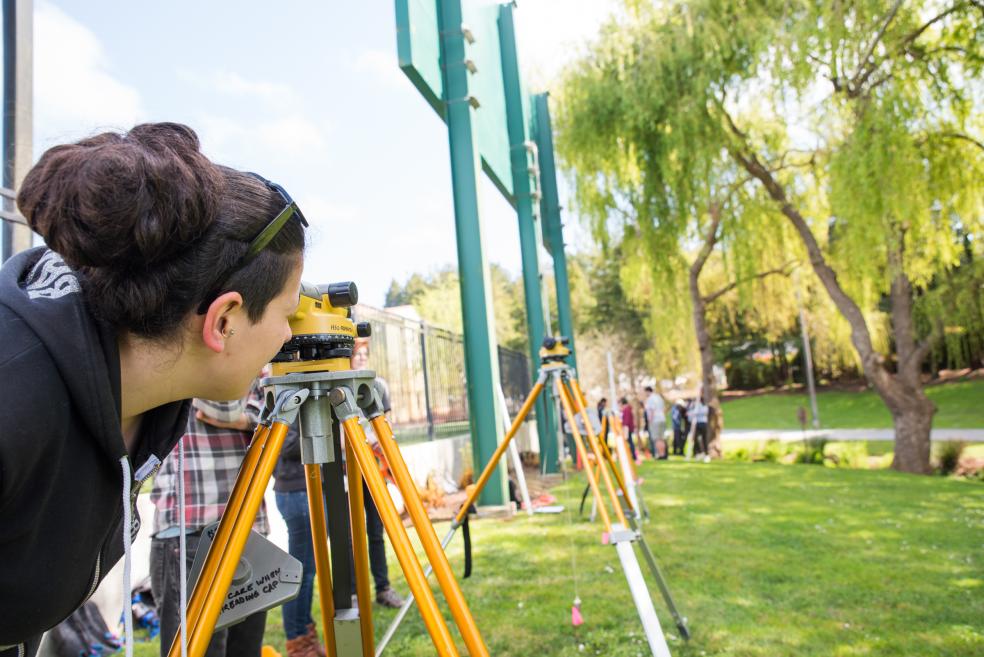 A new degree program is helping its students address the world's greatest challenges from deforestation to homelessness to emergency preparedness.
They are doing so through the Geospatial Science & Technology (GST) degree program, where students use the latest technologies to understand how the distribution and organization of people and environmental elements impact each other. 
"Having the geospatial understanding of how things are related in space, and also having the tools and technological capabilities to analyze and to represent that data and share it outwardly is instrumental to finding solutions," says Nicholas Perdue, Geography professor and GST program coordinator.
GST is an inherently interdisciplinary program. It draws on curriculum from the Geography, Forestry, Fire & Rangeland Management, and Environmental Science & Management programs.
Its graduates aim to use their interdisciplinary skills to solve complex ecological and social issues at the local and global level, says Perdue. Take sea level rise for example: "We can think about how things like infrastructure, housing, and different ecological processes could be impacted on our local coastline," he says.
GTS students collect, analyze, and represent spatial and geographic data, using geographic information systems, remote sensing, data visualization, and mapping tools to understand contemporary problems, Perdue says. "This program will help answer some of those very large-scale, urgent issues: How can we become more resilient to a changing environment? How can we become more aware of the patterns of demographic change and movement of people through space and time?"
Students are encouraged to research topics that are important to them, work with the community, and develop global awareness. They have access to resources including the University's Dendroecology Research Lab and the Kosmos Lab where cartography and data visualization come alive. 
Humboldt GST graduates can pursue a wide range of careers within the natural and social sciences. Careers in this and related fields are on the rise across several industries including forestry, finance, emergency management, healthcare, energy, and more.
The job opportunities are wide-ranging for GST graduates, says Perdue. This includes field technician or analyst positions, which may consist of surveying, flying drones, or taking aerial photos of landscapes. Graduates can also pursue cartography, careers in media or geographic information systems, city planning, demography, geography, photogrammetry, and more. Graduates can work for local, regional or federal agencies, or private or nonprofit organizations.
Part of the appeal of the GST degree is its wide array of job opportunities, says Andrew Peterson Santos, a freshman GTS major.
"It's very broad—you can go into so many different fields with it," he says.
Peterson Santos is particularly interested in creating maps to help fight climate change.
"Cartography can be used for anything," he adds. "You can use it to help employers find the next best spot to set their business or you can use it for mapping oil spills." 
He hopes to pair his GST degree with Oceanography to one day help map the seafloor, he says. "One of the main questions I want to answer is how can we use mapping to help with ecological sustainability and how can we present the information?"