Three new learning communities at Humboldt State are offering first-year students extra support this fall.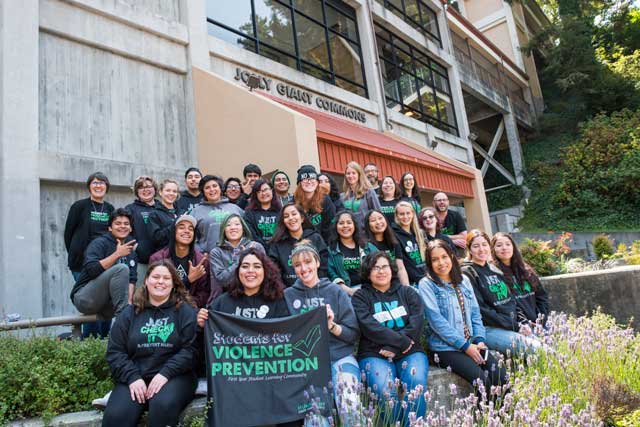 A student learning community is a curricular approach that links a cluster of courses around an interdisciplinary theme and enrolls a common cohort of students. They are designed to improve a student's sense of belonging, community, and place. In addition to the community-building that will help students explore their career options with the support of their peers, they'll get connected with specialized advising and mentoring.
This year, the College of Natural Resources & Sciences added Rising Tides, a learning community for marine biology and oceanography students that focuses on environmental and social issues in North Coast marine waters.
And two communities in the College of Arts, Humanities & Social Sciences began this fall: Students for Violence Prevention, which grew out of CheckIT and is available to any first-year student interested in non-violence and social justice; and Global Humboldt, a community for first-year students who haven't yet declared a major.
At the same time, the Klamath Connection is beginning its fourth year, and early reports show increased success rates for the natural resource and life science students who began college in the program. And Stars to Rocks—which is for chemistry, geology, physics, and astronomy majors—is starting its second year.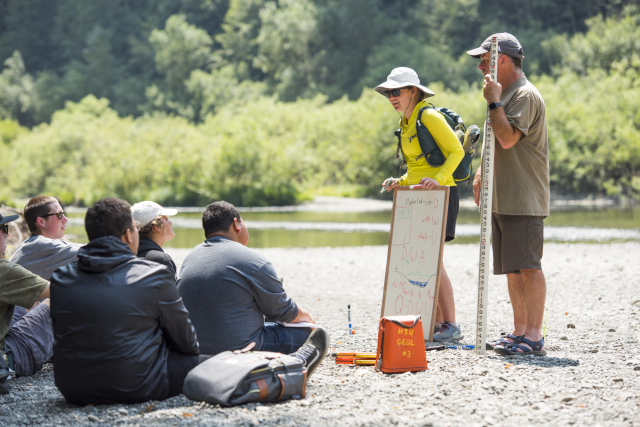 For the Global Humboldt and Students for Violence Prevention communities, the curriculum is grounded in the place-based work of its faculty and focuses on creating a sense of connection to help students commit to furthering their studies at HSU.
College of Arts, Humanities & Social Sciences Dean Lisa Bond-Maupin says that her college's communities have unique strengths and challenges. An important part of making each one successful, she says, is to model and adapt them to suit the needs of your students and strengths of your faculty.
Analyses of the Klamath Connection's first three cohorts showed it is supporting success. While the results are early, students reported a heightened sense of belonging, community, and academic skills when compared to other freshman in their majors.
They scored higher in nearly all first-year core science, math, and GE courses, completed more units toward a degree, and had increased retention into the sophomore year (81% vs. 72%). Increases were especially strong for students from backgrounds historically underrepresented in the sciences and first generation students.
Learning community leaders at Humboldt State envision enrolling every first-year student in a learning community. The College of Natural Resources & Sciences is on track to have all first-year students enrolled in a place-based learning center by 2020.
Ultimately, HSU hopes learning communities can help it reach a major goal of better serving students of color, low-income students, and first-generation students. This is a challenge across the state and nation, and it's a focus of the CSU system's Graduation Initiative 2025, which aims to improve retention and graduation rates for all students.