Humboldt State University has launched a new minor that transcends disciplines and can complement any undergraduate major. Starting this Fall, the Sustainability minor will explore real-world problems from a variety of academic perspectives, incorporating curricula from across the natural and social sciences, as well as the humanities and the arts.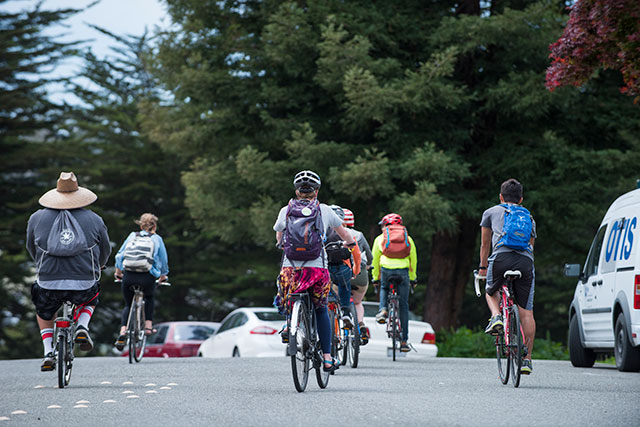 The interdisciplinary nature of the minor will catalyze intellectual inquiry, systems thinking, and students' agency to tackle the most pressing socio-ecological challenges of our time. The new program marks a major milestone in HSU's campus-wide goal to foster sustainability literacy across all colleges.
"We developed this minor to help address the growing demand for sustainability education from our students," says Morgan King, climate action analyst. Two years ago, King organized a faculty working group to begin the development process. Professors Steven Martin (Environmental Science & Management), John Meyer (Politics), Kate Lancaster (Business), Rosemary Sherriff (Geography), Sarah Ray (Environmental Studies), and King built the minor's framework, learning outcomes, and course list while securing support from the college deans, program chairs, and other university leaders. Following final approval from the University Senate, Provost Jenn Capps signed off on the sustainability minor in 2021. The minor will be housed within the Environmental Studies department.
The Sustainability minor will be of particular value to students seeking careers in the growing field of sustainability, public policymaking, or community development, or for students who may want to apply sustainability concepts and practices to any chosen career path. "Part of its beauty is that it provides a clear path for fulfilling General Education and Diversity & Common Ground requirements, something we expect to be very attractive to students," explains Meyer.
Requirements include one lower-division introductory course, followed by at least one course from each of the following thematic areas: Earth Science, Technology & Built Environment, Socio-economic Institutions, Policy & Equity, and Communication, Culture & Ethics. Students will then take the culminating course, Leadership for Climate Justice and Sustainability, to complete the minor.
The minor also aligns with the University's polytechnic vision of preparing students for today's workforce needs and the growing challenges of the global climate crisis. "Our polytechnic self-study focused on principles we value at HSU like inclusivity, access, sustainability, and student success," explains Capps.
HSU continues to be a leader in integrating sustainability into academics, research, and operations. For the fourth year in a row, HSU has been named a Cool School by the Sierra Club magazine's annual ranking of sustainability among North America's greenest colleges and universities. HSU has a STARS Gold rating, in recognition of its sustainability achievements, from the Association for the Advancement of Sustainability in Higher Education.
For more information about the Sustainability minor and other sustainability initiatives, visit the Sustainability Office website.