Looking to take a bite out of COVID-19 losses and rebuild a suffering segment of the economy, The Inclusivity Project launched this month with the goal of securing $100 million for 1,000 Black-owned businesses.
It has been estimated that about 40 percent of the nation's Black entrepreneurs have been forced out of business by pandemic-related circumstances, but Chris Horton isn't taking that lying down. A finance expert for Humboldt State University's Northern California Small Business Development Center (NorCal SBDC), Horton is leading a new initiative to reach and help Black small business owners level the playing field when it comes to access to working capital by:
• Signing up 1,000 new Black entrepreneurs to participate in the challenge to receive complimentary business advice for life to start a new business or grow/expand an
existing business.
• Starting 100 new Black-owned businesses.
• Ensuring 25 of 100 new Black-owned businesses are Black women-owned.
• Funding $100 million in small business financing.
The Inclusivity Project aims to achieve these goals by providing services already offered by NorCal SBDC, in addition to other services, such as pairing Black small business owners with Black NorCal SBDC advisors, who can provide coaching and mentorship.
The Inclusivity Project is an initiative of the Norcal SBDC network, in affiliation with the Norcal Financial Development Corporation and has the support of dozens of partner organizations that care about increasing the success of Black business owners.
The NorCal SBDC – which is funded in part by the U.S. Small Business Administration and the State of California – wants The Inclusivity Project to shine a light on the needs of Black entrepreneurs and provide a safety net that can help them preserve their existing business or start a new enterprise in Northern California.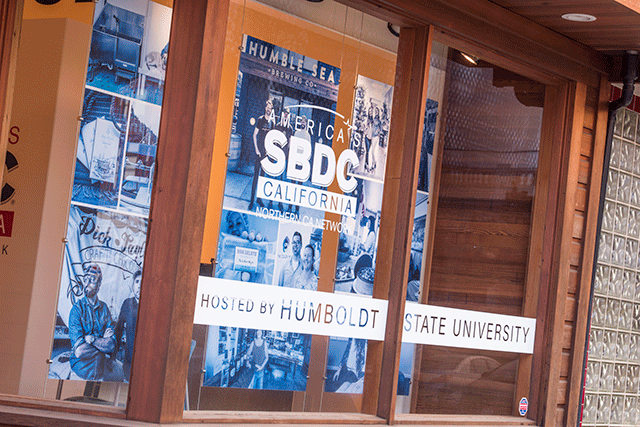 Expert business advising and training opportunities are among the many free resources available to small businesses through the SBDC program. Throughout 2020, the organization has been hyper-focused on building a cache of COVID-19 resources and being the go-to for loans and grants designed to survive the crisis.
"One hundred million dollars is a lofty goal, but the SBDC is committed to economic diversity as it breeds economic vitality, and I think we are up for the task," Horton said. "It's my hope that this opportunity will bring needed attention to Black and minority-owned businesses and demonstrate that the SBDC ecosystem serves all people and builds pathways for minority-owned businesses to financial platforms."
For more information or to apply for services, go to TheInclusivityProject.com. For more information on the Norcal Small Business Development Center Program, go to norcalsbdc.org.
About HSU's NorCal Small Business Development Center
Established in 2006, NorCal SBDC serves 36 Northern California counties, supporting nearly 45,000 small businesses from Aptos near Santa Cruz to Crescent City. In addition to offering one-on-one business consulting, the nonprofit is a resource for accurate and timely information about local, state, and federal programs. The SBDC is fully funded by federal and state grants and does not take any funds from HSU.