Image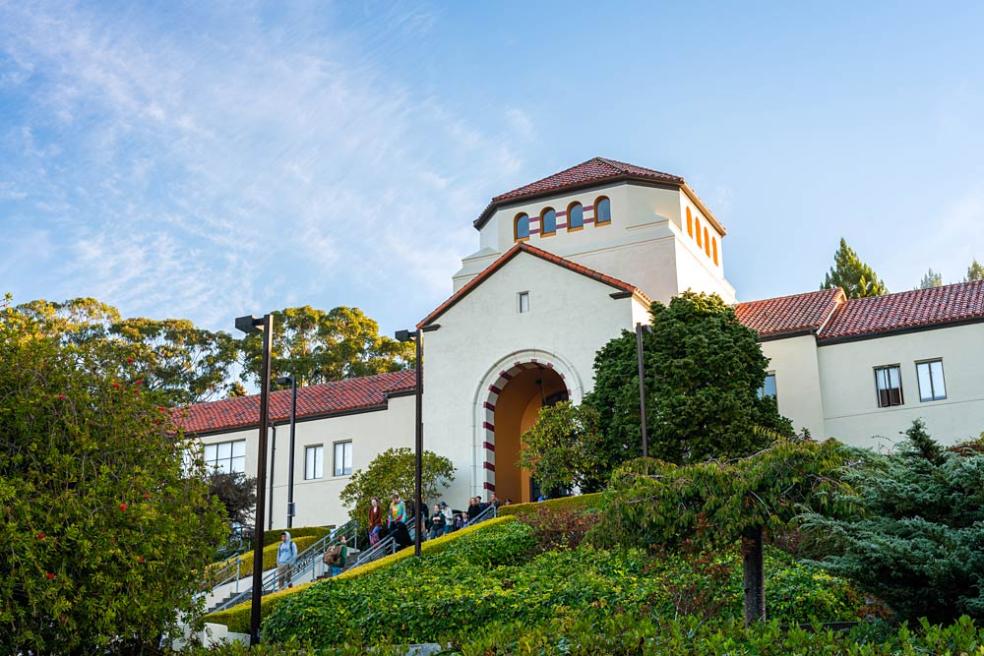 Cal Poly Humboldt, the Yurok Tribe, and College of the Redwoods have partnered on an initiative to create a local workforce for the proposed development of floating offshore wind projects along California's North Coast.
This partnership is reflected in Memoranda of Understanding that outline future plans.
"From this day forward, Native Americans will have the opportunity to participate fully in this region's economic prosperity," says Yurok Vice Chairman Frankie Myers. "Education is the key to these opportunities and we are proud to partner with Cal Poly Humboldt and College of the Redwoods to help train our Tribal members and the rest of the North Coast community."
Both Memoranda acknowledge the need for a skilled workforce to develop offshore energy projects and recognize the barriers to higher education faced by Native Americans.
"I am thrilled to announce our new Memorandum of Understanding with the Yurok Tribe. This partnership represents a significant step forward in our shared commitment to workforce development and providing opportunities for members of the Yurok community to acquire new skills and knowledge, especially in emerging technologies such as offshore energy. I am confident this partnership will be beneficial to our college, the Yurok community, and the greater North Coast Region," says College of the Redwoods President Keith Flamer.
Last December, the Bureau of Ocean Energy Management (BOEM) conducted an auction for development rights to 130,000 acres of ocean off the Humboldt coast for a floating offshore wind energy project. The project is part of state and federal efforts to dramatically increase renewable energy sources. Similar future projects are being considered off the Del Norte coast. These projects could create thousands of jobs in the area over the next 30 years.
This opportunity comes as  Cal Poly Humboldt completes the transition to the third polytechnic university in the state, with ambitious goals for expanding degree offerings and student enrollment.
"This is an exciting moment to be a Lumberjack," says Cal Poly President Tom Jackson. "We plan to train the workforce that will lead the North Coast and America towards a new energy future. This creates an urgent need for a new generation of engineers, scientists, business professionals, and skilled tradespeople here on the North Coast. The Yurok Tribe has been doing business here on the North Coast for time immemorial and so they are a natural partner in this endeavor."
The initiative provides potential floating offshore wind developers with an opportunity to invest in supporting local workforce training. These investments could then serve as a credit towards developers' fees for the rights to develop the designated wind area 20 miles off the Humboldt Coast.
"Native Americans take great pride in our legacy as stewards of the North Coast," says Vice Chairman Myers. "These agreements help us continue that stewardship but also provide great potential for generational transformation for our young people, providing good paying jobs and economic security for Native Americans in all of California and beyond.  The offshore wind goals set by California will require a tremendous increase in skilled labor for many different areas. We want to lead that transition."