Image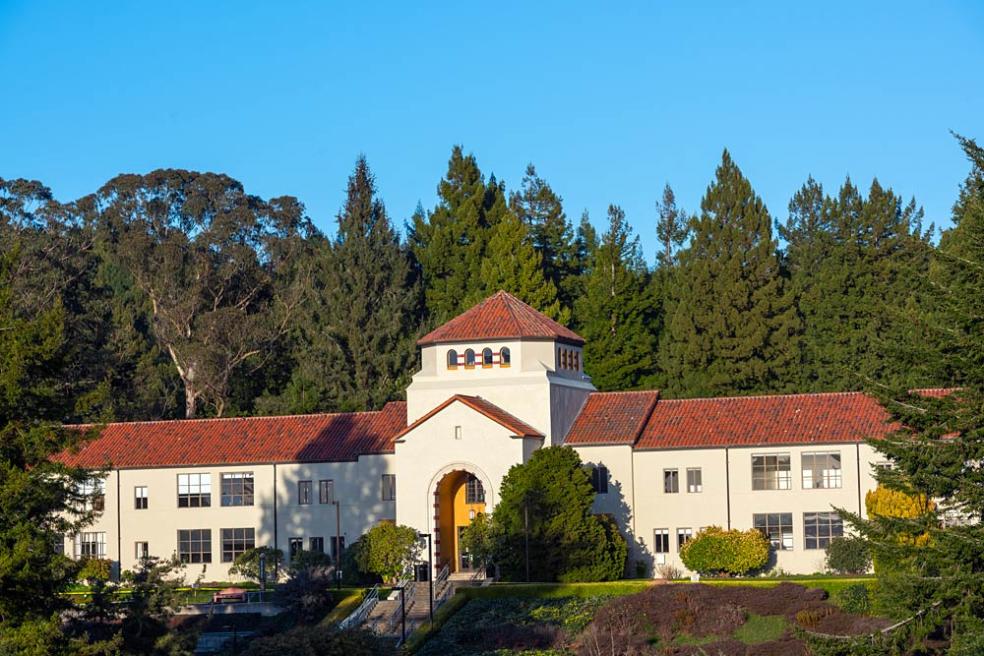 Humboldt County has historically been an epicenter of knowledge about the cannabis plant. As the University welcomes its new Cannabis Studies program this fall, experts from different industries throughout California will converge on campus to exchange knowledge about the complexities of cannabis media coverage.
A panel of journalists, media professors, and cannabis studies experts will explore and critique media coverage of cannabis-related stories as part of a CalMatters campus tour visit. The panel discussion begins at 10:30 a.m. April 20 in the Gutswurrak Student Activities Center, room 131. A networking session with a free light lunch runs 11:30 a.m. to 12:30 p.m. for attendees and panelists.
Panelists include feature filmmaker Claire Weissbluth a.k.a. La Osa; Dominic Corva, Director of the University's newest Cannabis Studies program; Cal Poly Humboldt Journalism & Mass Communication program leader Kirby Moss; Kym Kemp, founder of the RedHeaded Blackbelt blog; and muckraking Southern Humboldt reporter Nicole Norris.
"Students are drawn to the sensational coverage of cannabis culture, but we try to teach them to look at the industry and people involved through a more complex and nuanced lens," Moss said. "One thing we teach in general in journalism is to avoid replicating cliches. It's important for student journalists to see this early on in the larger context of storytelling, whether their story is about college tuition increases or cannabis culture in Humboldt County."
The discussion will be moderated by CalMatters CEO Neil Chase, former executive editor at The Mercury News and the East Bay Times.
"We're thrilled and honored to be able to partner with the outstanding journalism and new Cannabis Studies programs at Cal Poly Humboldt," Chase said. "Partnering with them on a live event gives us the chance to share what we've learned, learn from the people most affected by the issues we're discussing, and help the community identify potential solutions."
Questions to be addressed:
●      How can journalists best prepare themselves to cover cannabis issues in ways that challenge stereotypes?
●      How does news media contribute to public perceptions and stigmatization of the cannabis industry, regulated and unregulated?
●      How can the lack of complexity and nuance in news media regarding cannabis be best addressed?
●      How can a robust discussion about cannabis coverage pivot to a deeper investigation of the role of journalism in a democratic society?
The event is free to attend and includes a complimentary light lunch. 
Attendees can register at the CalMatters events page. For more information, contact Deidre Pike (707) 362-7198.
 
CalMatters is a nonpartisan and nonprofit news organization bringing Californians stories that probe, explain and explore solutions to quality of life issues while holding our leaders accountable. 
Cal Poly Humboldt's Cannabis Studies program kicks off in Fall 2023. Its students will explore the historical, cultural, social, political, and legal contexts of cannabis through social and environmental justice frameworks. Students in the interdisciplinary major will find an engaged faculty from 18 academic fields who will prepare students to be stewards of social change in complex policy landscapes.
Cal Poly Humboldt's Journalism & Mass Communication program has a strong record of training its award-winning student journalists to become international media leaders. Humboldt journalism students create a weekly newspaper, a bilingual monthly newspaper, and two magazines each year. Students also run a licensed FM radio station, KRFH Radio Free Humboldt.