For the fourth year in a row, Humboldt State University is rated among the most environmentally responsible colleges in the U.S. and Canada by the Princeton Review, an education services company, in partnership with the U.S. Green Building Council.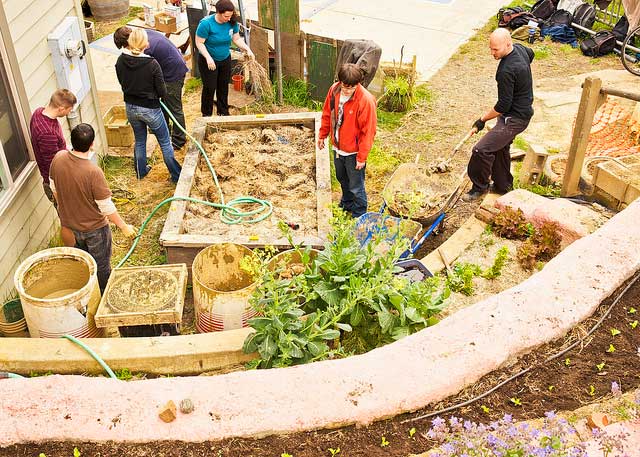 Humboldt State is recognized in the downloadable book, The Princeton Review's Guide to 322 Green Colleges: 2013 Edition.
The free guide for prospective college students and their families surveys institutions demonstrating "a strong commitment to sustainability in their academic offerings, campus infrastructure, activities and career preparation."
Humboldt State is one of eight of the 23 California State University campuses to be profiled in the review, which has no affiliation with Princeton University.
"Being recognized as a "green" school is certainly an honor, but what really counts is setting a good example for the students to take into society to make systemic progress in being globally sustainable," says TallChief Comet, director of HSU's Office of Sustainability.
As a long-time green campus, Humboldt State incorporates sustainability across a broad series of academic and service learning disciplines, coupled with many student volunteer programs in the Redwood Coast community. Healthy living, energy and water conservation and financial savings are integral to the sustainability mix, often driven by student-led initiatives like the Campus Center for Appropriate Technology and the Humboldt Energy Independence Fund.
Details are posted at princetonreview.com/green-guide.
Full information about HSU's sustainability programs is at humboldt.edu/green.