Image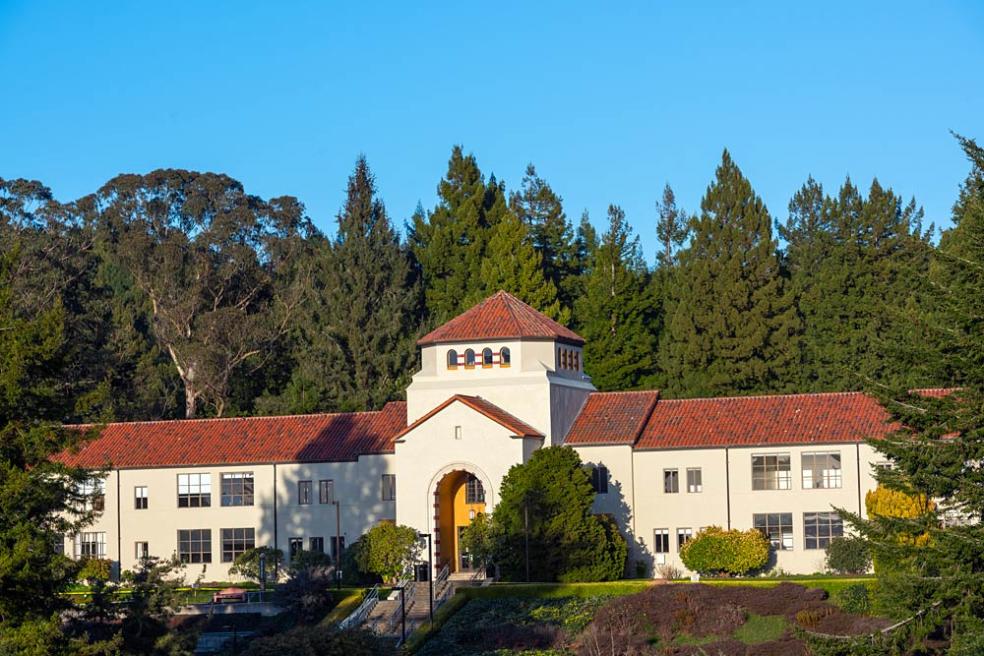 Growing under redwood canopies and prohibition, legacy cannabis cultivators cross bred cultivars (plants bred for desirable traits) to create strains such as Blue Dream and Sour Diesel. Popularized in the underground market, these varieties are now some of the best selling strains on the legal market today.
One Cal Poly Humboldt professor is leading the first-of-its-kind study that aims to trace lineage, and preserve these genetics and the communities that steward them. Dominic Corva, Sociology professor and Cannabis Studies program director, is the principal investigator (PI) on a research team that received nearly $2.7 million from the California Department of Cannabis Control (DCC) to support the Legacy Cannabis Genetics: People and Their Plants study. The interdisciplinary, community-driven study aims to identify, document, and preserve California's cannabis genetics, telling the stories of its legacy communities throughout the state, from Humboldt County to the Central Coast, and Southern California. 
The legacy community, according to the nonprofit research organization, the Origins Council, includes "cannabis producing regions [...] that have established prolific small-scale cannabis cultivation and herbal medicine craft over the past two decades, or longer."
Corva is conducting the research alongside co-PIs Genine Coleman, executive director of the Origins Council; Rachel Giraudo, Anthropology professor at CSU Northridge; Eleanor Kuntz of plant science company LeafWorks; and Todd Holmes, historian at the Oral History Center at UC Berkeley. Researchers are also partnering with the Cannabis Equity Policy Council, an organization that represents the interests of communities of color.  
As part of the community-based research model, the team will conduct town halls, include community-designed advisory boards, and put out calls and recommendations for interviews. They hope to conduct hundreds of interviews, and preserve hundreds of plants. Research outputs will include: herbariums, genomics data, a database of 90 oral history videos, and a series of educational webinars and publications. 
The two-year, scientific study will begin this year. Graduate and undergraduate students in the University's new Cannabis Studies program—which launches this fall—will help conduct the research. This includes transcribing and coding interviews, and collecting archival data.
Corva describes his part of the team process as synthesizing the California legacy cannabis genetics and community stories through ethnographic and archival research, aided by student research assistants. 
"Community stories are a sustainable resource. They keep giving. They're there in perpetuity to be learned from, drawn on, visited."
"This research seeks to empower and protect California's legacy cultivation communities who have overcome great adversity to innovate and steward one of the most important collections of cannabis genetic resources in the world," says Coleman in a press release. 
Corva also hopes the research motivates other cannabis communities, or those with other agricultural commodities, to preserve their cultural history. These regions may include Thailand, Bangladesh, Morocco, Spain, Colombia, Afghanistan, Iran, Jamaica, and more. 
The project, he says, will also help inform the creation of appellations, like Champagne, which distinguishes products according to their geographical region of origin. 
"It's a form of collective marketing rights and the ability to record your genetic variant," he adds. "When federal legalization comes along, this will position Californian's small producers really well for the national and global marketplace."
For Corva, the project is an organic development of his more than 13 years of policy and equity assessment research, including co-directing the University's Humboldt Institute for Interdisciplinary Marijuana Research, and co-founding the nonprofit organization, the Center for the Study of Cannabis and Social Policy.
In addition to this project, 15 other academic institutions also received funding from the DCC as part of a $20 million investment in the scientific research of cannabis. Other research topics include investigating the short and long term effects of THC; interactions between THC and CBD; the health of California's cannabis industry, and more.