Humboldt State University First Street Gallery presents, elastic: emerging alumni artists, on exhibit from July 2nd through August 7th, 2011.
Image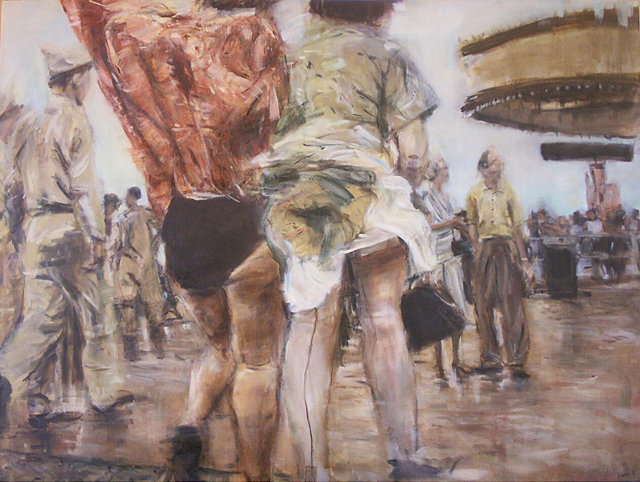 The exhibition is billed by HSU First Street Gallery as a clear demonstration of the excellent career preparation that Humboldt State offers its Art Majors.
Art is one of the highest enrolled majors at the HSU campus. HSU's Art Department offers classes with 24 full and part-time instructors, multiple, well equipped studio facilities and several campus showcases that enable undergraduates to enjoy an early experience of presenting their works to the public.
Additionally, students enrolled in the Art Department's Museum and Gallery Practices Program gain practical, hands-on experience as they design, coordinate and curate exhibits at HSU First Street Gallery. This summer's alumni exhibition is curated and prepared by student gallery assistants Courtney Cross, Heather Cruce, Erin Grady, and Malia Penhall.
"The alumni participating in this show have all developed to a point where they are working at a professional level as artists," states First Street Gallery Director Jack Bentley. "All 28 participants demonstrate real evidence of artistic success. Crucial to their success, however, are the less tangible qualities they all share—a dedication and commitment to making art as a way of life and a deep engagement with their work on poetic and intellectual levels."
Image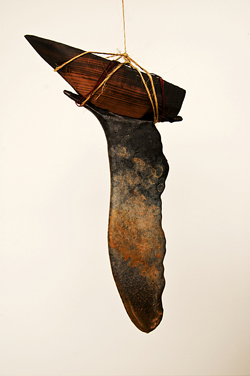 Participating artists include: Crystal Barr, Lindsey Behr, Michael Batty, Seana Burden, Edgar Burgara, Nancy Cervantes, Courtney Cross, Heather Cruce, Hollie Dilley, Mike Emerson, Chelsea Frazier, Kacy Gantly, Jorden Goodspeed, Becky Grant, April Rainbow Hoffman, Karissa Harvey, Joey Hiller, Sam Kirby, Kayla Johnson, Michael Lawler, Mary Luong, Matt Molen, Jon Lynn McCallum, Malia Penhall, Halley Roberts, Abel Raola, Justin Skillstad and Wesley Wright.
There will be a public reception for the artists on Saturday, July 2nd, from 6:00 to 9:00 p.m., during Eureka Main Street's Arts Alive program. HSU First Street Gallery is open Tuesday through Sunday from noon to 5:00 p.m. The gallery is located at 422 First Street in
Eureka and admission is free to all. School groups are encouraged to call ahead to arrange tours. For more information call 707-443-6363 or visit our website at www.humboldt.edu/first.