Engineers and student researchers at Humboldt State's Schatz Energy Research Center are conducting a plug-in electric vehicle planning study for Humboldt County.
The North Coast was one of only nine regions in the state to receive funding for the project through the California Energy Commission. Local partners on the study include the Redwood Coast Energy Authority, which applied for the $200,000 grant, and engineering firm GHD.
The project is part of the Alternative and Renewable Fuel and Vehicle Technology Program, or AB 118, a voluntary incentive program that funds clean vehicle and equipment projects and alternative fuels research in California.
The purpose of the multi-year study is to prepare Humboldt County for the broad scale adoption of electric vehicles, says Schatz Engineer Jim Zoellick.
The California Air Resources Board's driveclean.ca.gov website defines a plug-in electric vehicle (PEV) as any car that runs, at least partially, on battery power and is recharged from the electricity grid. Examples include the all-electric Nissan Leaf and the Chevrolet Volt, a plug-in hybrid electric car. Since electric vehicles rely on battery power—as opposed to gasoline or other fossil fuels—proponents say they are better for the environment. According to Zoellick, as we add more renewable energy resources to "green" our electric grid, the benefit of electric vehicles becomes more pronounced.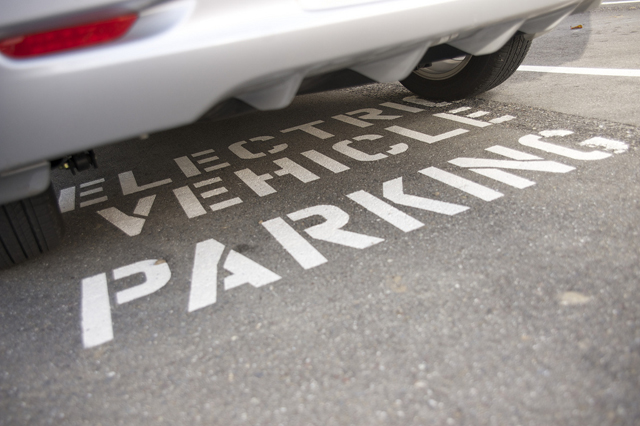 A possible deterrent for consumers considering purchasing an electric vehicle is the added cost, but any incremental upfront cost can be offset by rebates and the amount of money saved on fuel, Zoellick notes. Current rebates and tax credits can be up to $10,000 per vehicle and fuel costs can be one-half to one-third that of a gasoline powered car.
Another hurdle to adopting PEVs on a broad scale is related to their limited driving range and the lack of public charging infrastructure, Zoellick notes. Most PEV drivers charge their vehicles overnight at home, and current battery technology typically limits driving range to less than 100 miles. While this is adequate for the average U.S. driver who travels about 30 miles per day, Zoellick notes, most motorists would like to be able to charge their vehicles away from home when needed.
As part of the study, Schatz engineers are examining the feasibility of installing public charging stations around Humboldt County. The county's existing charging locations include a station at the 8th and F street parking lot in Arcata and the Fisherman's Terminal Building at the foot of C street in Eureka, Zoellick says.
Additional locations likely to be considered include public and private parking areas in high traffic locations where people are likely to park for extended periods. This can include shopping areas, places of employment, and school campuses like Humboldt State.
"The idea is that a motorist would be able to charge their vehicle when they're at work or school or shopping for several hours," Zoellick says.
In addition to researching public charging infrastructure, Schatz engineers are also examining the possible widespread adoption of PEVs by local fleet operators such as the county of Humboldt, HSU and delivery businesses.
"What we're currently looking at is whether or not they'd be a good fit and if they would save them money." Zoellick says.
Other activities include the preparation of a permitting and installation guide and a public education and outreach campaign. The final study will be completed in early 2014.
Jim Zoellick is also a speaker during this month's Sustainable Futures Speaker Series. For more on that talk, visit this week's HS Now story here. For more on Humboldt State's Schatz Energy Research Center, visit http://www.schatzlab.org/.