This Spring, scholars, researchers, and activists in environmental justice and clean energy technology join Humboldt State University's Schatz Energy Research Center for its 2021 Sustainable Futures speaker series.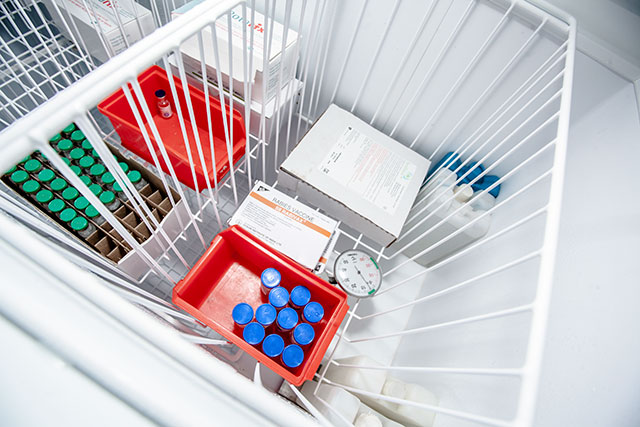 All Sustainable Futures events will be streamed online via Zoom and will be followed by a Q&A discussion period. All events are free to the public and live captioning is provided.
Established in 1989, the Schatz Center promotes the use of clean and renewable energy through research, public education, new technologies, and fostering interdisciplinary collaboration. The Sustainable Futures speaker series is sponsored by HSU's Environment & Community graduate program, the College of Arts, Humanities & Social Sciences, and the Schatz Center.
Thursday, April 8 at 4 p.m.
Joshua Apte: "Quantifying systemic racial and ethnic disparities in air pollution in California."
Despite decades of effort to improve air quality in California, large and systemic racial and ethnic disparities in air pollution exposure still persist. Recent advances in measurement and modeling technology—as well as new conceptual frameworks for evaluating environmental injustice—can help us better understand the contours of and possible solutions to this problem. This seminar will present quantitative evidence on environmental inequity in California and the Bay Area using a combination of statewide modeling and intensive measurements using a fleet of Google Street View cars specially equipped to measure air quality.
Joshua Apte is a professor at UC Berkeley. His research focuses on the intersection of air quality, sustainability, and environmental justice.
Register for the April 8 webinar with Joshua Apte here.
Thursday, April 15 at 4 p.m.
Barbara Bramble: "The hamburger is eating the forest: changing the trajectory of one of Brazil's largest exports."
Cattle raising is the chief driver of deforestation in many parts of the world, demanding huge amounts of land for both pasture and cultivation of feed. This makes cattle the largest source of greenhouse gas emissions in many countries. In this talk, Barbara Bramble will describe the current status of cattle industry operations worldwide, and compare the impacts of other commodities that are similarly associated with deforestation and climate change.
Barbara Bramble is the vice president of international conservation and corporate strategies at the National Wildlife Federation.
Register for the April 15 webinar with Barbara Bramble here.
Thursday, April 22 at 5:30 p.m.
Radhika Govindrajan: "Labors of love: on the political ethics and economy of bovine politics in Himalayan India"
In this talk, anthropologist Radhika Govindrajan will explore how conceptualizing love as work can provide a fresh perspective on scholarly concerns about the ethics of a politics rooted in love. She will examine three distinct kinds of work—protection, service, and care-labor—that social actors undertake in the pursuit of love. Govindrajan will trace how these different labors produce a varying set of relationships, affiliations, and obligations that crucially shape the politics of love and its ethical potentialities. She argues that understanding love as labor allows us to see that it is the nature of the labor involved in love that conditions its political and ethical possibilities.
Radhika Govindrajan is a professor of Anthropology at the University of Washington. She is currently working on a project that explores scandals around sex, land, and religion in rural Uttarakhand.
Register for the April 22 webinar with Radhika Govindrahan here.
Thursday, May 6 at 5:30 p.m.
Nithya Ramanathan: "Building a data backbone: using data to drive the design of vaccine cold chains in low income countries"
Reliable infrastructure is core to the functioning of most systems, including water, sanitation, and health. Nithya Ramanathan is the chief executive officer and co-founder of Nexleaf Analytics, a nonprofit organization that designs sensor technologies, generates data analytics, and advocates for data-driven solutions to global challenges. Nexleaf focuses on serving low-income countries by protecting temperature-sensitive vaccines for newborns, reducing air pollution through incentivizing adoption of cleaner cooking practices, and increasing the livelihood of smallholder farmers by protecting produce from spoilage.
In this talk, Ramanathan will share her experiences in scaling Nexleaf's ColdTrace solution, which has been deployed in 23 countries and now protects the vaccine supply for one in 10 babies born on Earth.
Register for the May 6 webinar with Nithya Ramanathan here.
For more information, visit schatzcenter.org/speakers or email info@schatzcenter.org.