Image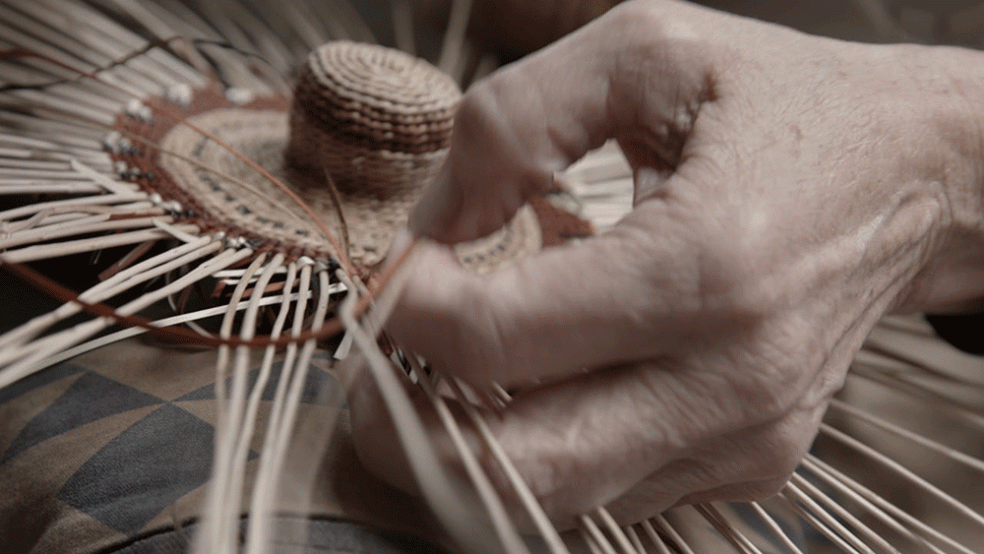 The Tolowa Dee-ni' Nation will present the premiere screening of the feature documentary film 'A'-t'i Xwee-ghayt-nish: Still, We Live On, in partnership with Cal Poly Humboldt, on Saturday, Nov. 11 at 2 p.m. Cal Poly Humboldt Native American Forum (BSS 162).
The screening is free and open to the public.
Directed by Dave Jannetta, Cal Poly Humboldt Film professor, and produced by Marva Sii~xuutesna Jones, Tolowa Dee-ni' Nation Language and Culture Division Manager, and Nicola Waugh, Cal Poly Humboldt Film instructor, the documentary tells the important story of Tolowa language resilience and revival for future generations.
With their language facing extinction, the Tolowa Dee-ni' Nation in Northern California is working against time to bring it back. Loren Me'-lash-ne Bommelyn is leading the charge towards language and cultural revitalization for the Tolowa Dee-ni' people with support from fellow Elders, knowledge keepers, ancestors, and the tribal community.
Interviewees include Loren Me'-lash-ne Bommelyn, M.A., Guylish Bommelyn, Tayshu Bommelyn, Cynthia Yu'lh-dee-na Ford, Melinda Hinshaw, Darrell Moorehead, Viola Richards, Sheryl Suu-daa-chu Steinruck, Scott Ch'vs-naa-ne Sullivan, and Katrina Thompson-Upton, who are language keepers of the Tolowa Dee-ni' working to build back from the cultural devastation that their community faced. They are committed to learning and teaching what they know in order to revitalize language use. Today, they and the Nation continue their journey to revive and hold space for their language.
The screening event will feature a reception with traditional Tolowa Dee-ni' food and refreshments, and a post-screening panel discussion with Loren Me'-lash-ne Bommelyn and several other featured voices from the documentary. The discussion will be moderated by Kayla Begay, professor of Native American Studies at Cal Poly Humboldt.
About the Tolowa Dee-ni' Nation
The Tolowa Dee-ni' Nation is a federally recognized Indian Tribal Nation located 3 miles south of the Oregon-California border in Northwest California. The Tribe's general membership consists of over 1,900 citizens governed by a 7-member Tribal Council elected by the general membership.
Their Wee-ya' (Language) Program aims to restore the Tolowa Dee-ni' language to a thriving, viable, spoken language through the creation and expansion of speech communities for the assurance of its future and continual use in all aspects of our community's daily life.