The 54th annual Humboldt International Film Festival returns virtually and to Arcata's Minor Theatre from April 19 to 25.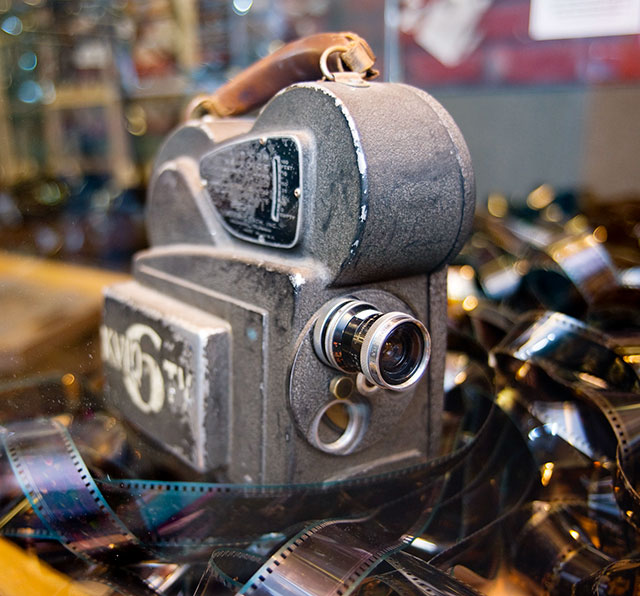 Humboldt State University students have produced the internationally recognized event since 1967. Celebrating independent filmmakers working in traditional and experimental modes, the event is the oldest student-run film festival in the world.
For the second year in a row, the festival will be held virtually in addition to limited in-person workshops and award screenings at the Minor Theatre. (Masks and social distancing for in-person viewing are required; maximum capacity is 60 people per show).
The festival's intent is to promote the art of film, not simply as entertainment, but as a platform for discourse about the social, political, and cultural issues of our time. This year, 182 films from 25 different countries were reviewed by Film students who then selected 31 submissions for the festival judges to review.
Joining this year's festival are three film industry judges: Monique Harper-Desir is a multi-racial visual artist, mother, and arts educator. She is the director of administration and development at Access Humboldt where she uses her knowledge of media literacy to lead antiracist and equity-based workshops and trainings.
Isley Reust is a German-American photographer, filmmaker, and composer based in Isafjordur, Iceland. She has composed music for two Emmy-nominated shows, as well as other theatrical releases such as Mark Ruffalo's "Anything."
Woodrow Hunt is an Indigenous filmmaker and artist who founded the Indigenous film production company, Tule Films, which works with Indigenous-owned businesses, tribes, and nonprofit organizations that collaborate with the Native community.
Films compete for the highest scores, audience rankings, and cash awards, in four categories: Narrative, Documentary, Animation, and Experimental. This year, HSU student organizers added two additional categories, Self Care & Wellness During COVID-19 and In Solidarity with Black Lives Matter.
"We're really emphasizing Self Care & Wellness During COVID-19 and mental health awareness this year," explains festival co-director and Film major Matt Brown. "Whether the films were meditative, peaceful, or spread awareness for mental health, they were considered for this category."
Festival Screenings at The Minor Theater. Doors open at 5 p.m
Wednesday, April 21 at 5:30 p.m.
Best of Festival Awards
Thursday, April 22 at 5:30 p.m.
Best of Festival Encore
For tickets, visit hsufilmfestival.com or the Minor Theater. Email filmfest@humboldt.edu with additional questions.