Last summer, HSU Faculty Member Lonny Grafman and his students built a classroom in the Dominican Republic using nothing more than discarded plastic bottles, chicken wire, wood and tin.
Their sustainable design enabled the elementary school—which faced possible closure due to a lack of space—to continue serving its 80 students in the low-income neighborhood of La Yuca.
The project was so successful that Grafman and his students returned to the Dominican Republic earlier this summer to build a similar classroom in Las Malvinas, another low-income neighborhood in the capital of Santo Domingo.
Image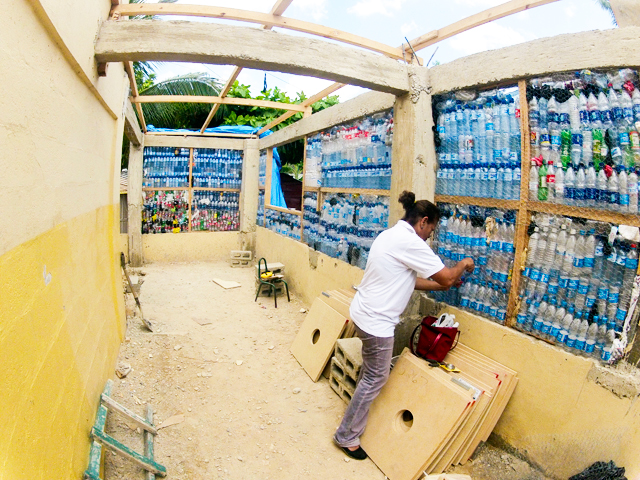 "We used plastic bottles and cement, but this time we also included additional waste materials such as saw dust, wood panels, broken tiles and paper," says Grafman, an Environmental Resources Engineering Lecturer in the College of Natural Resources and Sciences. "Not only were we able to improve on our original design, we were also able to expand our reach to another part of the city."
The project is part of HSU's Dominicana Program, a Spanish immersion program that provides hands-on experience in appropriate and sustainable technology. From May to July each summer, students spend six weeks in the Dominican Republic, creating sustainable building solutions for low-income communities. Local partners include Universidad Iberoamericana, a university in the Dominican Republic, and Colectivo Revark, a Dominican architecture firm.
"We don't go out there with solutions, we go out there with motivated students who have the energy and time to make a difference," says Grafman. "From there, we work with the community to learn and meet their needs together."
In La Yuca last year, Grafman and his team also conducted two solar feasibility studies for the neighborhood and built a renewable energy system out of old newspaper and bike parts. They also built a rainwater catchment system for the elementary school, Escuela Primaria Nurys Zarzuelain.
Image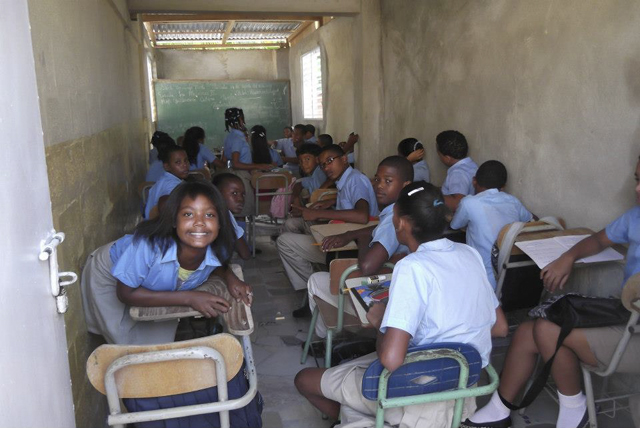 This summer, they improved on their designs. They adjusted their renewable energy system to make it more hurricane safe and durable. They also changed the filter in the rainwater catchment system to make the water drinkable, Grafman says. The updated system provides the school with 5 gallons of clean drinking water a day. Their classroom in Las Malvinas serves about 25 elementary school students who would have had to otherwise move to another school district.
"Moving forward, our goal is to continue to improve on our designs, including our rainwater catchment system and renewable energy projects," Grafman says.
The HSU Dominicana Program is already accepting applications from HSU students for the 2013 session, which tentatively runs from May 25 to July 6. Participating students earn 10 units—4 in Spanish and 6 in engineering—upon completing the program. Financial aid may be use to cover related expenses.
For more information, visit the program's Appropedia page here. Click here for the Facebook page.