Students Help N.Y. Artist Create Migratory Habitat that's Gentle on the Environment
Part art, part home and part eco-ingenuity, the Flock House project is the newest collaboration between artist Mary Mattingly, instructor Lonny Grafman and Engineering students at Humboldt State University.
Image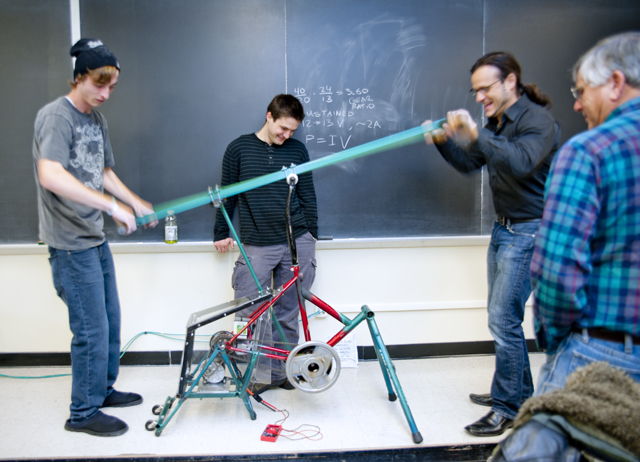 Inspired by waterfront cranes surrounding the city, Flock House is a group of self-sustaining dwellings designed to perch on existing structures and even join together into a massive unit. The dwellings' fiberglass exteriors, made from recycled materials, are fitted with interchangeable components making them adaptable to wherever the unit migrates.
Image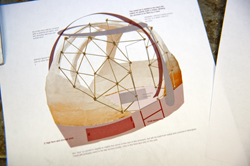 Mattingly is currently working to debut the structure during summer 2012, in New York's iconic Times Square. Two resident artists will live in the pod, in the midst of skyscrapers, interacting with neighborhoods around sustainability issues. The structure's life support systems, like food and energy production, are provided thanks to the help of seven Humboldt State student projects from Grafman's Engineering 215 class.
Student team Apple Skins designed and built walls, doors and even vegetable planters from plastic sheeting made from recycled shopping bags and bubble wrap. By gathering a number of these plastic bags and heating them with an iron, the students created a material that can be shaped into almost anything. With the planters designed by Team Apple Skins, Flock House residents can grow their own food wherever the dwelling is stationed. On the walls, the air pockets preserved in the ironed bubble wrap provide an added layer of insulation. "Their work on the walls is inspiring," Grafman says. "That hasn't been done before."
Image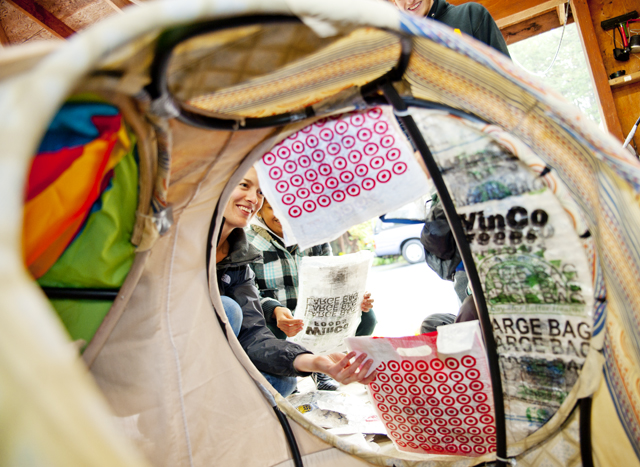 In another project, students in Team Excergy created a power generation system resembling a hand-powered railroad pump cart. Their unique design utilizes recycled bike parts and hand-assembled circuit boards to convert elbow grease into electricity, which can be stored in the Flock House's batteries. "We wanted to do something no one had seen before," says Baron Creager. The payoff of the team's design is a surplus of power. "Even with 100 LED lights, we may actually be providing all the lighting for Flock House," says student Alberto Jasso.
Flock House isn't Mattingly's first venture into creating sculptural, migratory and sustainable habitats. Nor is it the first time she's collaborated with Humboldt Engineering students. In the summer of 2009, Mattingly's Waterpod project, a sustainable living space built on a barge and constructed from recycled materials, took to the waterways of New York. On board with six visual artists were several appropriate technology solutions, also created by students in Engineering 215.