Image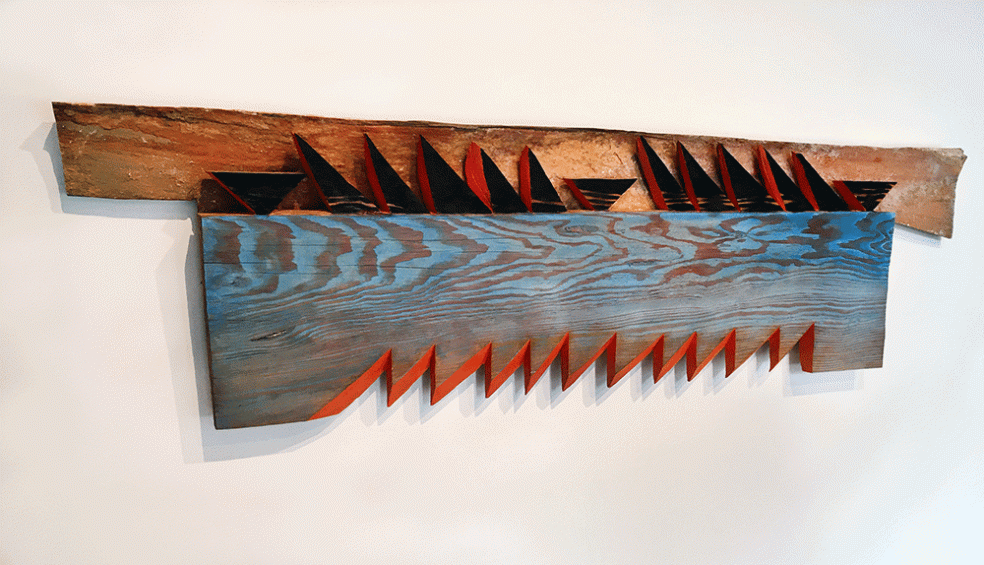 Cal Poly Humboldt's Goudi'ni Native American Arts Gallery presents Tintah: Amongst The Trails, works in wood and works on paper by Robert Benson. The exhibition runs Oct. 5-Dec. 2.
Focusing on a new body of work, Tintah, Hupa language for amongst the trails, features newly carved salvaged old growth redwood sculptures and watercolor studies. Robert Benson, Tsnungwe, is a leading figure among artists in the northwestern California art world. He worked as a well-respected teacher for more than 30 years at the College of the Redwoods, as well as a curator of Native art.
His current paintings and sculptures are filled with trails, literal and suggested. 
"There is the trail into our family hunting camp that I traveled for more than 50 years, there are trails handed down through stories and mythologies, and there are the trails of imagination." Benson says. "When we consider that at the most basic level a trail is just something connecting two points, even the ladder and stairway forms that populate my work can be viewed as kinds of trails. To be amongst the trails is to find your rhythm, your place, and to discover the interplay between that rhythm and the melody of the universe."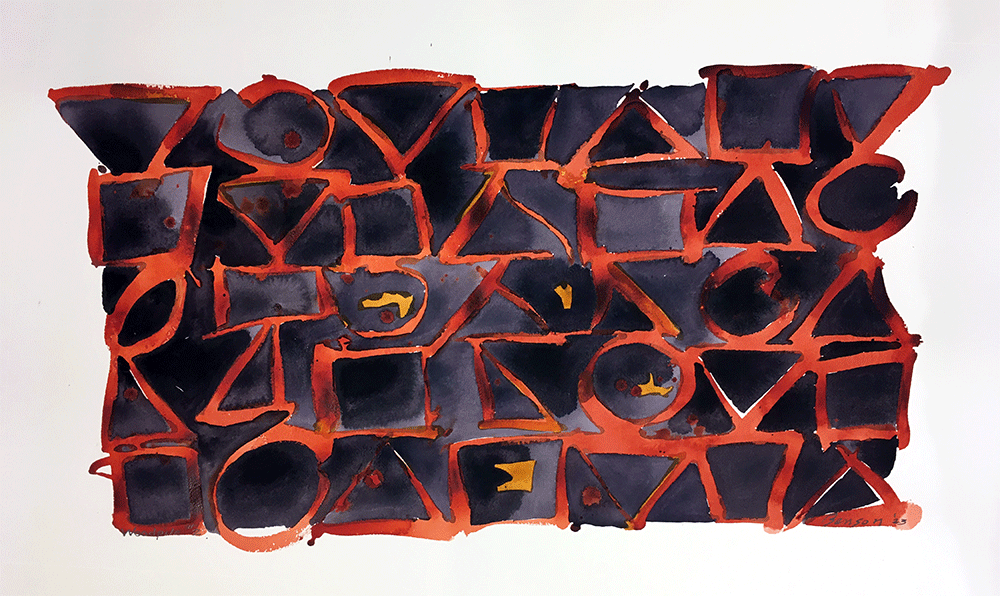 The exhibition will host an opening reception on Thursday, Oct. 5 from 4:30 p.m.-6 p.m. at the Goudi'ni Gallery. All are welcome to attend, and light refreshments will be served. An artist talk with Robert Benson will be held Wednesday, Oct. 11 from 5 p.m.-6 p.m. as a part of the Cal Poly Humboldt Campus Indigenous Peoples Week celebrations.
The exhibit is open to in-person viewing four days a week, and presented virtually at art.humboldt.edu/galleries. Humboldt welcomes visitors to in-person viewing hours at the Goudi'ni Gallery starting Friday, Oct. 14: Wednesday/Thursday 12 p.m.-6 p.m., Friday 11 a.m.-5 p.m., and Saturday 11 a.m.-2 p.m. Closed Sunday-Tuesday. The Gallery is also open via appointment, please contact the Gallery Director at rbg@humboldt.edu, or call 707-826-3629.
The Goudi'ni Gallery is located on the bottom floor of the Behavioral & Social Sciences Building at Union &17th streets in Arcata. Parking is available through the City of Arcata at meters along Union Street, or at the campus lots near the BSS building. More parking information available here. 
Tintah: Amongst The Trails was installed by the Art + Film Dept Museum & Gallery Practices class under the direction of assistant professor Berit Potter and gallery director Brittany Britton.