Humboldt State University Third Street Gallery presents, Just Kids: Tender Forever, an exhibition of photography, mixed media and video installations by the artist couple Megan May and Marval A Rex, from Tuesday, Jan. 31, to Sunday, March 5.
Image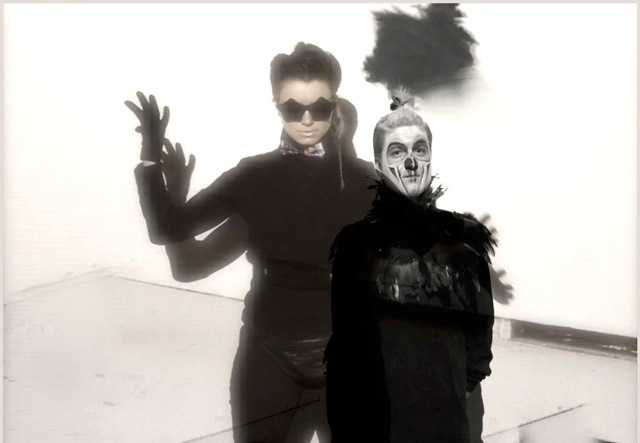 Megan May and Marval A Rex, recent alumni of Humboldt State University, created "Just Kids: Tender Forever," which portrays the nuanced nature of their relationship within the journey of Rex's recent gender transition. The exhibit highlights their vulnerability, love, and evolution as a couple, offering an intimate insight of their life together.
Just Kids addresses issues such as the intersectionality imposed within relationships, transness, the condition of being transgender, and further addresses the oppression, which the dominant culture (often unwittingly) levies against the queer community. May and Rex present an unconditional love thriving in the face of adversity.
Considering themselves destined for one another, May and Rex invite the audience to an inside look of their personal life. One piece, "Altar Throughout," celebrates their psycho-spiritual trajectory while photographs and video performances project both the realities and subjective understanding of their shared experience. May and Rex claim within Just Kids to be "self absorbed and unapologetic," stating, "the work is about us, our connection, its divinity, and how it navigates a corporeal, normalized reality."
This exhibit seeks to captivate all audiences while providing critical exposure and support to the genderqueer and transgender community.
Megan May and Marval A Rex's Just Kids: Tender Forever is produced by Humboldt State students. Students enrolled in the Art Museum and Gallery Practices Program who participate in the daily management and planning of shows at the gallery. The gallery provides real-life opportunities for the students to develop their gallery and museum skills, which in turn provides them with experience that will help them to enter the job market. Many students who have participated in the program have gone on to careers in museums and galleries throughout the nation.
Artists' Screening, Talk and Reception
Megan May and Marval A Rex will present a film screening and artists' talk about their work at Humboldt State University on Friday, February 3 starting at 3 p.m. The presentation will be held in Room 218 in Gist Hall on the Humboldt State University campus. This event is free to the public and the campus community.
A reception for the artists will be held at HSU Third Street Gallery on Saturday, February 4 from 6:00 p.m. to 9:00 p.m. during Eureka's monthly Arts Alive program. The exhibition will run from January 31 through March 5. The gallery is open Tuesdays through Sundays from noon to 5 p.m. and is closed on Mondays. Humboldt State University Third Street Gallery is located at 416 Third Street Eureka, California. The gallery was recently relocated and renamed after 19 years in its former location on First Street in Eureka. For more information, call (707) 443-6363 or visit the gallery's website here.