Throughout her childhood, Janelle Chojnacki turned to education as a steadying force to cope with adversity. Today, she is a graduate student in the Wildlife department at Humboldt State, learning the necessary skills to follow her dream of starting a nonprofit organization for wildlife research.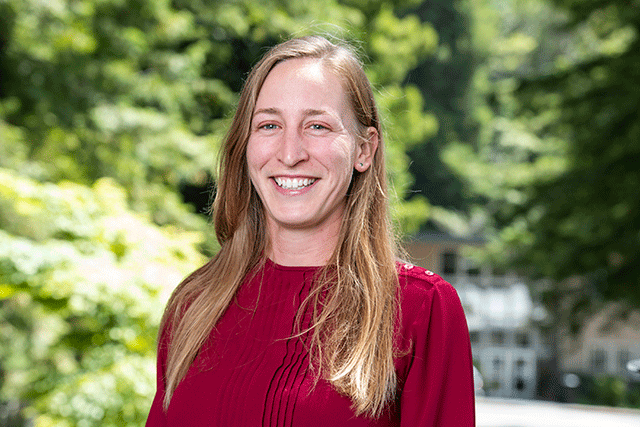 Chojnacki has won a 2021 CSU Trustees' Award for Outstanding Achievement, a prestigious and competitive honor that recognizes students for superior academic performance, community service, and personal achievement.
Growing up in the small town of Paradise, California, Chojnacki threw herself into school and hobbies, playing guitar, soccer and running cross country, and taking advanced courses in school. She also loved to hike and camp in the mountains, beaches, and forests of Northern California. After high school, Chojnacki attended the University of California, Berkeley, where she flourished as an Environmental Justice major.
"Looking back, I can appreciate how the limited distractions of a small town may have helped me to focus on my education and how the readily available creeks, rivers, lakes, forests, and woodlands may have facilitated my connection to nature," says Chojnacki, who started her third semester at HSU this Fall.
Chojnacki's graduate research is focused on mitigating the harmful effects of invasive species and supporting the ecological restoration of sensitive habitats. Sharing her love of wildlife outside the classroom, Chojnacki is currently the treasurer of the California North Coast Chapter of The Wildlife Society and the field trip chair for the Redwood Region Audubon Society. As an enthusiastic liaison between the scientific world of wildlife biologists and the community, Chojnacki is focused on reaching out to groups who have been historically excluded from birding events, such as women, youth, and BIPOC.
"I want to show people that science can be dirty and messy and that women can excel in science," says Chojnacki, referencing her desire to make science more accessible and to show students that a passion for wildlife and the outdoors can be translated to a career.
Chojnacki and the other CSU Trustees' Award winners will be recognized during a virtual ceremony Tuesday, September 22nd, from 4 to 5 p.m. Each student will receive a base scholarship of $6,000, with some students selected for additional awards.