Image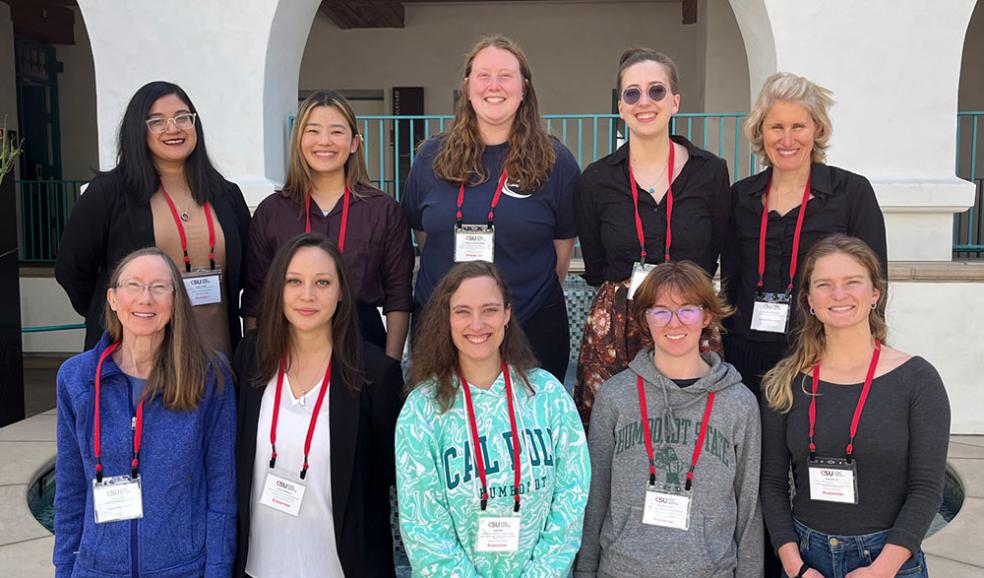 A Cal Poly Humboldt student took home a first-place award at the 37th Annual California State University Student Research Competition held at San Diego State.
Claire Rogers won first place as an undergraduate student in the Physical and Mathematical Sciences category for her project: "Numerical Modeling of an Active Leveling Scheme for Short-Range Tests of Gravity." She was advised by Physics professor C.D. Hoyle.
In total, eight students represented Humboldt at this annual statewide competition, which involved over 200 outstanding student researchers from the 23 CSU campuses who competed for research awards in discipline-based categories.
"These outstanding students are all passionate about their research, which represents the academic rigor of all three colleges at Humboldt," said Kacie Flynn, executive director of the Humboldt Sponsored Programs Foundation. Flynn also praised the students' faculty advisors. "Humboldt faculty are dedicated to integrating research into the students' education and serve as mentors to our students."
The other students who competed in the 37th Annual CSU Student Research Competition were:
Skye Choi, Graduate in School of Applied Health
"Absolute and Relative Reference Values of College-Aged Men and Women for the YMCA Bench Press Test for Muscular Endurance."
Faculty advisor: Young Sub Kwon, School of Applied Health professor.
Katie Hoy and Rebecca Reibel, Undergraduates in Oceanography
"The Dynamics of Upwelling-Driven Biological Productivity Along the Trinidad Head Line, California."
Faculty advisor: Tamara Barriquand, professor of Physics and Oceanography.
Faculty co-advisor: Jeffrey Abell, professor of Oceanography.
Hannah Joss, Graduate in Environmental Science & Management
"Quantifying the Effect of Tidal Conditions on the Remote Detection of Bull Kelp in Trinidad Bay, California."
Faculty advisor: James Graham, associate professor of Geospatial Science
Emma Modrick, Undergraduate in Oceanography
"Spectral Analysis of Tidal Currents in Humboldt Bay."
Faculty advisor: Tamara Barriquand, assistant professor of Physics and Oceanography
Giselle Urquijo and Kana Voelckers, Undergraduates in Computer Science
"CBDS: A Coding-Based Data Storage for Improving Write Energy and Lifetime in Phase Change Memories"
Faculty advisor: Marjan Asadinia, assistant professor of Computer Science
Last year, Cal Poly Humboldt students took home several second-place awards for their projects.