Visual and performing arts students often apply what they learn. Their projects include everything from producing a film on campus (pictured) to working on the set of a new feature movie–one of the perks of living in an area that often attracts major film producers.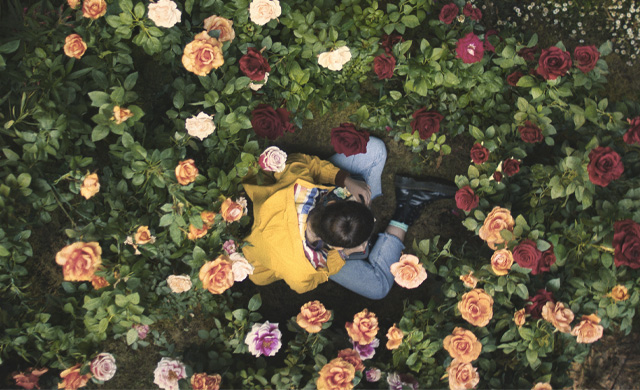 A story of grief, romance, and beauty set against Humboldt's world-famous redwoods, "The Sky is Everywhere" debuts on Apple TV+ on Feb. 11. Alongside the movie stars in the feature film, several Humboldt faculty, students, and alumni were cast as actors, dancers, and production assistants. The movie, shot in 2020, is the latest to be filmed on the North Coast, giving Humboldt students unparalleled access to hands-on learning opportunities in the creative and digital arts.
Amelia Resendez graduated with a degree in Theatre Arts in 2021. While still attending Cal Poly Humboldt, Resendez heard about the casting call for "The Sky is Everywhere" from one of her instructors. After submitting a video audition, in accordance with pandemic protocols, Resendez was cast as a high school student/movie attendant in the film.
"I really loved the experience. It was exciting to learn what it's like to be on a movie set," says Resendez. "Film was always something I never thought I could get into, but working on 'The Sky is Everywhere' made me want to pursue it further."
According to Humboldt-Del Norte Film Commissioner Cassandra Hesseltine, more than 500 locals were hired to work on the technical and creative elements of "The Sky is Everywhere." She says production companies regularly hire and train students while filming in the area.
"Humboldt and it's people are like a character when you think about it," says Hesseltine. "It gives it texture that the film wouldn't have otherwise."
Theatre Arts Professor Rae Robison was also cast in the film, playing the role of a deli owner and employer of the main character, 17-year-old Lennie Walker, a radiant musical prodigy who struggles with grief following the sudden loss of her older sister. The film, directed by Josephine Decker, is an adaptation of the 2010 young adult novel of the same name.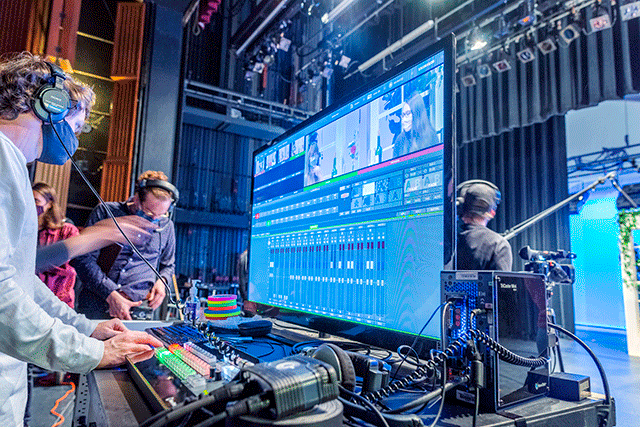 During filming, Robison was delighted to run into some of her current and former students, cast as dancers, costume designers, and production assistants, on the set.
"These kinds of place-based learning opportunities are more in line with what you see in Los Angeles or a big city. Living in Humboldt with its amazing scenery attracts big-name producers and film companies, who then give our students the chance to build their resume and see professionals at work," explains Robison.
Rae teaches a senior seminar for Theatre Arts, Film, and Dance majors where students build their professional toolkit and focus on career development. "The entire point is to help them land opportunities in the industry after graduation."
Robison is excited about the University's recent polytechnic designation, which underscores the importance of career training and workforce development in the arts.
"You can't have STEM without creative thinkers and problem solvers," she explains. "Theater and film can be incredibly technical, but it's critical for students to develop the empathetic perspective that comes from the arts."
As a polytechnic, the University will be adding 27 programs over the next seven years, including a Digital Arts & Media bachelor's of arts degree, slated for 2026. The new program will provide hands-on, skill-building experience in digital graphics, photography, film, video, audio and music recording, augmented reality, virtual reality, and emerging technologies.
"Creative digital technologies are integrated into nearly every sector of the workforce," explains Film Professor Dave Jannetta. "The Digital Arts & Media program will prepare students for employment in entertainment, business, journalism, music, and art industries through service learning and interdisciplinary partnerships that provide professional development opportunities for our students."