Image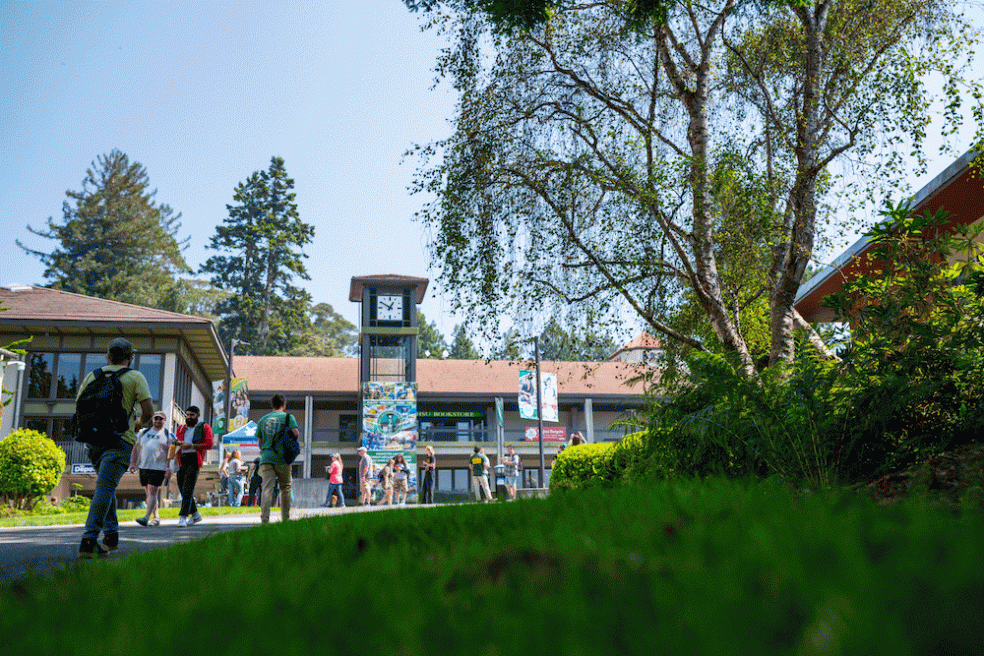 Cal Poly Humboldt students, employees, and community members had access to free in-person immigration legal services and presentations, provided by The Coalition for Humane Immigrant Rights (CHIRLA).
CHIRLA is a nonprofit organization that advocates for policies that promote justice and inclusion for all immigrants. Its staff members provide free immigration legal services for California State University (CSU) students and employees and their families. In Humboldt specifically, the organization has opened its services to members of the community at large.
Among the services provided are assistance with DACA applications, citizenship, advance parole, petitions for family members, adjustment of status to permanent residence, visas for victims of crime, removal of conditions on permanent residence, waivers of inadmissibility, temporary protected status, and more.
The services are made available in part through a grant provided by the California Department of Social Services in coordination with the CSU system. CHIRLA works with the CSU to provide these services free of charge at Sacramento, Sonoma, Chico, and Humboldt campuses.
CHIRLA makes regular visits to campus. But when they are not on site, services are available virtually. To schedule virtual consultations, visit CHIRLA's website, the University's Dreamer Student Resource, or learn more by reaching out to Scholars Without Borders or Cal Poly Humboldt's Educational Opportunity Program (EOP) located in Hadley House, (707) 826-4781.
CHIRLA's pro-bono legal services, education, and outreach is crucial for the campus community, helping ensure the wellbeing and protection of students, staff, faculty, and families in this area, says Rama Rawal, interim director of EOP.
Since the program began in 2019, CHIRLA has helped hundreds resolve simple and complex immigration issues, says Alex Freitag, the organization's Cal Poly Humboldt liaison.
Their services are particularly important for Humboldt, says Freitag. There are no immigration attorneys or local nonprofits that provide immigration legal service in the entire county.
"Having to navigate the immigration legal system and shoulder legal fees, either for oneself or one's family members, is an unfair burden for some students, staff, and faculty," says Freitag.
Another barrier many face when seeking help is stigma. "Unfortunately, there remains a serious stigma around immigration status and people are often either fearful of sharing their status or resign themselves to legal uncertainty," Freitag adds. "Our presence on campus aims to combat those narratives and encourage community members to seek help when they need it."
In addition to consultations, CHIRLA members also gave presentations during Cal Poly Humboldt's Campus & Community Dialogue on Race. Presentations focused on immigration relief, DACA updates, working while undocumented, and educating audiences on their rights.