Image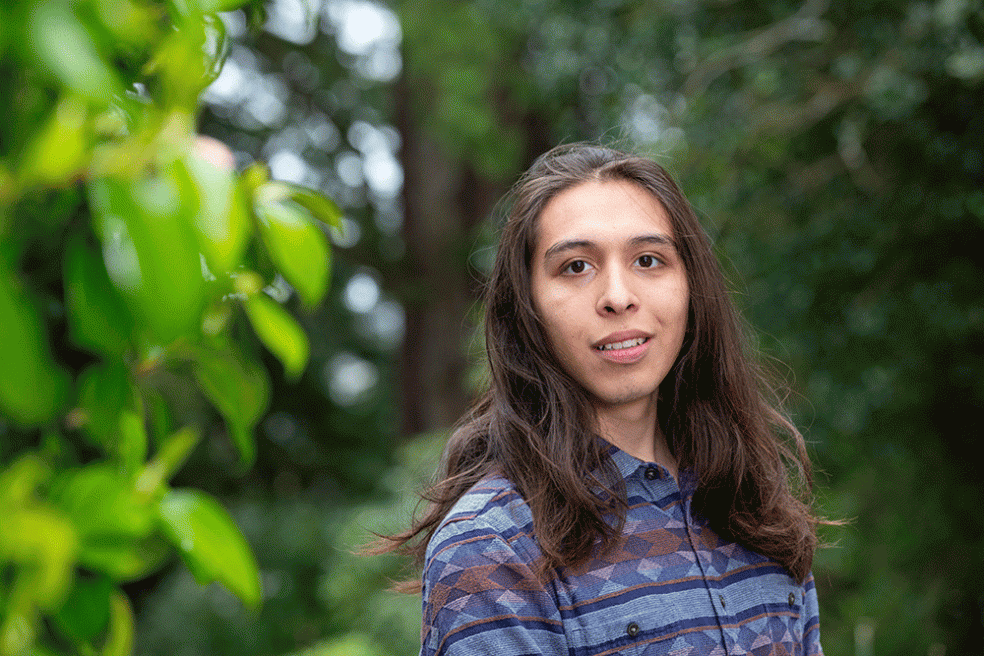 After a series of traumatic events in Andres Felix Romero's childhood and into adulthood, including the death of loved ones, he's realized that goodness and hope can sprout from pain and suffering.
As someone who identifies as autistic, he also struggles with anxiety, and works continuously to overcome any barriers that college life presents. But these struggles, he says, motivate him to help others, build community, and amplify voices through storytelling.
"I need to try to be a part of ensuring that we all have feelings of safety, equity, and opportunity," he says.
Romero has honed in his passion for storytelling through his work with the student-run newspaper, The Lumberjack, and by co-producing a podcast about pollution associated with an oil refinery in Richmond, California. He also volunteered with an animal rescue, and worked with a Bay Area-based nonprofit focused on food and social justice.
Now a junior at Humboldt, he is majoring in Journalism. He's among 23 students who won the annual California State University (CSU) Trustees' Award for Outstanding Achievement, the CSU's highest recognition of student achievement. The awardees will be publicly recognized during the CSU Board of Trustees meeting in Long Beach on September 12.
A Californian through and through, Romero grew up in Los Angeles and later, the Bay Area. After starting his college career at community colleges in the Bay Area, Romero came to Humboldt in 2022.
"I had a lot of sorrow. I needed some peace and quiet," he says. "I realized that if I'm really going to try to do a lot of good in the world, I need to make sure I'm okay first."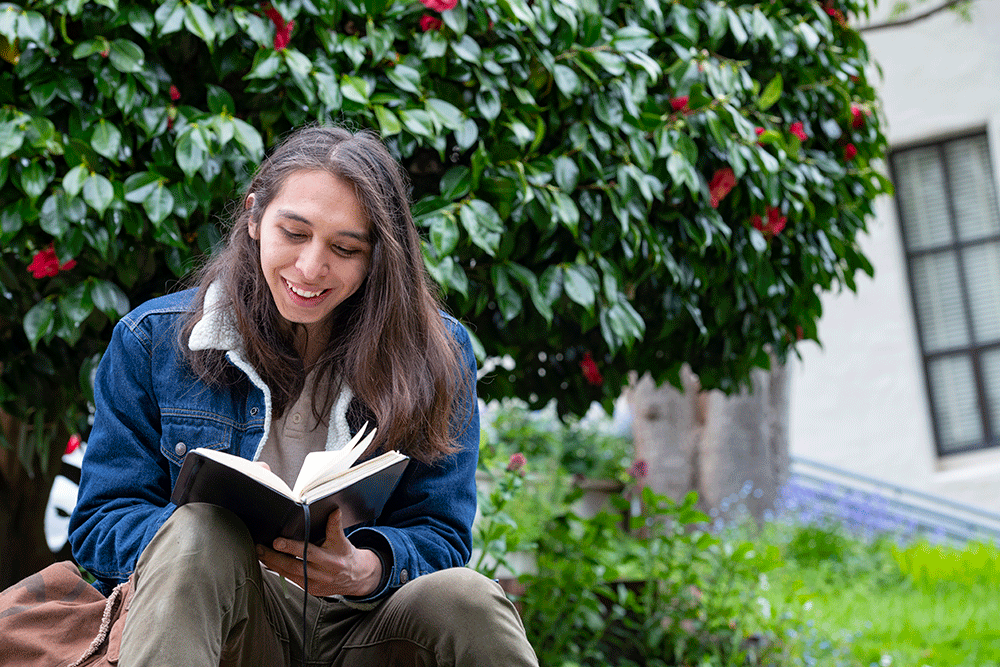 Humboldt offered him a healing environment, and a sense of belonging. "As someone with autism, [I was] kind of labeled an outcast," he adds. "I feel very loved here and I feel honored that I have community members who want to support me. That made me realize that as much as my community can support me, I also need to support them."
Romero attributes his resilience to his Indigenous heritage. "My ancestors survived. So I have to survive, too."
Romero is grateful for the Board of Trustees' support, which he says allows him to enhance his skills to hopefully and support others.
While he's still trying to figure out what his future as a journalist and activist looks like, he says, "I know I can help show others that they are capable of leading amazing, beautiful lives though they've experienced suffering."
About the CSU Trustees' Award for Outstanding Achievement
The CSU Trustees' Award for Outstanding Achievement recognizes students who epitomize superior academic performance, exemplary community service, and significant personal achievements. These students also overcome tremendous personal hardships and demonstrate financial need. The base scholarship is $6,000 with opportunities to receive enhanced awards. Read more about the awards and winners on the CSU website.
The William Randolph Hearst Foundation initiated the program in 1984 with an endowment that supports six scholars. Individual contributions from members of the CSU Board of Trustees and CSU Foundation Board of Governors, in addition to other supporters, sustain 23 awards. Campus presidents nominate one recipient per campus.