Humboldt State University will screen two films produced for the California Environmental Legacy Project—a statewide multimedia initiative designed to raise public awareness about environmental change in California—Feb. 12 at 7 p.m. in the Van Duzer Theatre.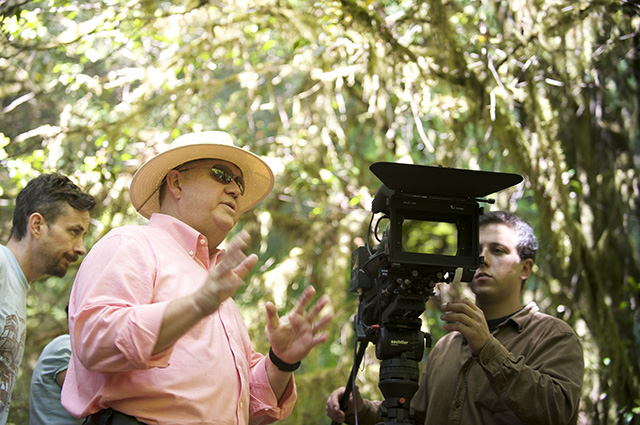 The films were directed and produced by HSU film Professor David Scheerer, and numerous HSU students assisted with the project. They use state-of-the-art cinematography and production techniques to explore environmental change at the bioregional level at Redwood State Park and Point Reyes National Seashore.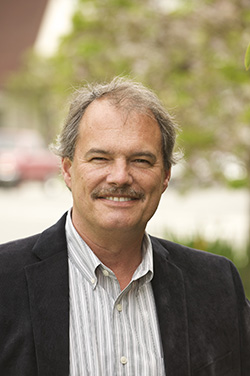 HSU biology professor Jeffrey White, one of the project's Executive Producers and co-founder of the Legacy Project, will introduce the project and the films. Following the screenings, Scheerer will lead a question and answer session with Stephen C. Sillett, the Kenneth L. Fisher Chair in Redwood Forest Ecology at HSU, whose groundbreaking research on old-growth forest canopies is featured in the Redwood film. Sillett will also provide a behind-the-scenes look at the making of the Redwood film.
Narrated by award-winning actress Jane Fonda with an original score by Grammy-award winner Pat Metheny, the films are part of the "Changing Places Initiative." The package of five short films and video podcasts were created for state and national parks throughout California: Lassen Volcanic National Park, Coast Redwoods National and State Parks, Point Reyes National Seashore, Los Angeles Basin/Baldwin Hills State Park and Anza-Borrego Desert State Park. Additional media resources were also produced as part of the project, and will be available to the public, students and teachers.
In addition to Scheerer and White, HSU students, faculty, staff and alumni, played important roles in creating the films. Regional educators also reviewed the scripts and are interviewed in the films. Emmy-award winning cinematographer Rick Rosenthal ('67, Zoology) is a notable collaborator.
A two-hour documentary entitled "Becoming California" was also produced for the project and will premiere on PBS nationally this fall. A separate screening of "Becoming California" will take place 7 p.m. March 8 in the Van Duzer Theatre.
The Legacy Project is statewide initiative led by Humboldt and Sacramento State with major funding from the National Science Foundation, HSU's Redwood Science Project and other supporters. Collaborators include the California State Parks, the National Park Service and the U.S. Geological Survey. The films were produced using HSU facilities and equipment.
The event is free but tickets are required. For tickets, visit the HSU Ticket Office in the University Center, call CenterArts at (707) 826-3928, or e-mail carts@humboldt.edu. For more information visit humboldt.edu/centerarts.
For more information on the California Environmental Legacy Project, visit calegacy.org.