Humboldt State University student Cara Owings (Native American Studies) has received a $10,000 Rodney T. Mathews Jr. Scholarship.
Owings was one of two Native American students from California to receive the annual award, which helps Native students pursue their education goals. The scholarship is given by the Morongo Band of Mission Indians.
Image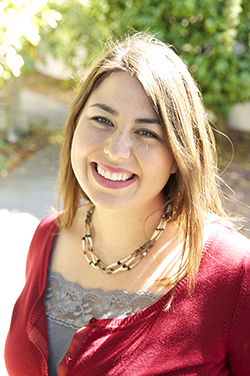 "I want to thank Morongo for their support and encouragement in helping me attain my educational goals," Owings told Indian Country Today.
A member of the Smith River Rancheria, Owings is of Tolowa, Chetco and Tutuini descent.
On campus, Owings serves as treasurer for the Many Tribal Nations club and is on the leadership council for the Indian Tribal & Educational and Personnel Program (ITEPP).
She has also served as grant administrator for the Seventh Generation Fund, an indigenous non-profit based in Arcata.
Last summer, Owings participated in Columbia University's Indigenous Studies Summer Program. The intensive two-week immersion program focused on indigenous people's rights and policy.
Owings' future goals include earning a master's degree in Strategic Sustainability and working with Native communities.
"I intend to use the skills and knowledge I develop over the coming years to help serve the Native American community," she told Indian Country Today.
The annual scholarship is named after Rodney T. Mathews, a former Morongo tribal member and judge.
Humboldt State is a proven leader in serving Native American students. HSU was the first California State University (CSU) campus to offer a baccalaureate degree in Native American Studies, which is still the only program of its kind in the CSU system.
The university also offers a variety of support programs for Native students. The Indian Natural Resource, Science and Engineering Program (INRSEP) provides counseling to students majoring in the sciences and related disciplines. ITEPP helps students navigate the university system.