Humboldt State University will host the fourth Institute for Student Success, a one-day professional event for staff, faculty and administration, from 8 a.m. to 6 p.m., Tuesday, Aug. 20 on the HSU campus.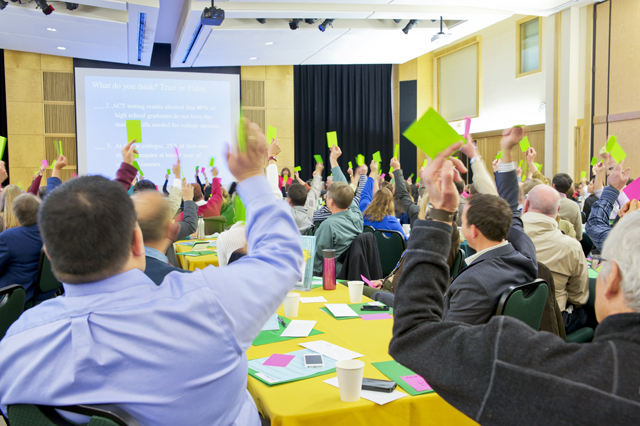 As in years past, the institute will consist of a keynote speaker and a variety of breakout workshops focusing on effective pedagogy, inclusive learning and student success.
This year's keynote speaker will be Eric Mazur, Balkanski Professor of Physics and Applied Physics at Harvard University and author of "Peer Instruction: A User's Manual" and co-producer of the DVD "Interactive Teaching." Mazur's address, "Confessions of a Converted Lecturer" will take place from 9 to 11 a.m. in the Kate Buchanan Room.
Breakout sessions, led by HSU staff and faculty, will take place from 1:15-2:45 p.m. and 3-4:30 p.m. Topics will include serving transgendered students, using institutional data to improve programs and an examination of RAMP, the university's new Residential Academic Mentoring Program. A happy hour and social mixer will take place from 4:30-6 p.m.
The Institute for Student Success is presented by the College of Arts, Humanities & Social Sciences, the College of Natural Resources & Sciences, the College of Professional Studies, the College of eLearning & Extended Education, the Office of Diversity & Inclusion, the Office of Educational Effectiveness, Human Resources, the University Library and the President's Office. For more information, visit humboldt.edu/institute.