Image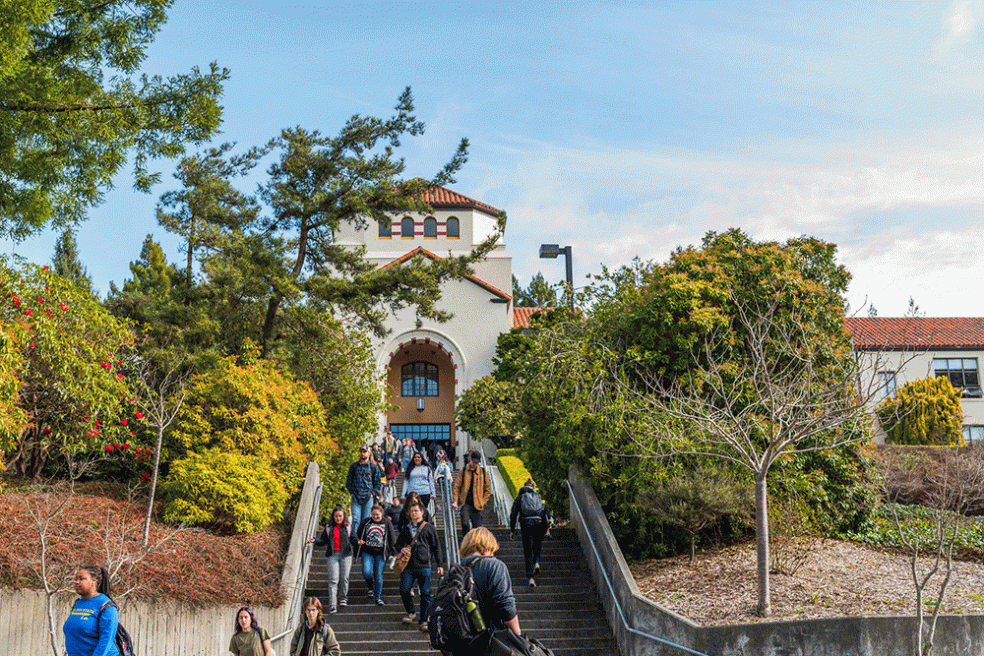 A collective groan fills the room as time is called and people haven't been to the DMV, gone to work, or visited their parole officer yet.
Those who couldn't finish their assigned tasks—half of the 40 or so people gathered in a campus meeting hall—are sent back to jail and have to start the process anew.
This reentry simulation, put on by the Cal Poly Humboldt chapter of Project Rebound, is meant to recreate the challenges that formerly incarcerated people—especially college students—face as they return to society and the rights and responsibilities that entails. 
Participants had a limited number of time through a series of rounds to get food and treatment, visit mandated testing sites, work, visit probation, and pay for rent, food, child support, and other necessities. They were given limited transportation passes to visit these services, and many had no Social Security card, birth certificate, state ID, or high school diplomas, causing them to be turned away when they could visit. 
Project Rebound empowers formerly incarcerated and system-impacted students at CSUs around the state. The Humboldt chapter was started in 2020 by Tony Wallin-Sato ('20, Journalism), who now acts as the program's local director.
"The hope is that the simulation will help illuminate issues, and raise awareness and empathy a bit," says Wallin-Sato. "We want to engage people across the spectrum—case managers, social workers, students, interns, local officials, state lawmakers, police and corrections, and educators."
The simulation is just one of many successes highlighted in a recent report about Project Rebound chapters across the state that was submitted to the CSU. 
One of those successes includes a new degree program allowing incarcerated scholars at Pelican Bay State Prison the opportunity to earn a B.A. in Communication at Humboldt.
Additionally, when Cal Poly Humboldt staff are notified that a potential student is being released from Pelican Bay or the Humboldt County Correctional Facility, they are there to greet them at the gate.
Project Rebound maintains a partnership with the Yurok Tribe, holding conferences with currently incarcerated Yurok community members in preparation for their release, and a Project Rebound paid student intern with the Yurok Tribal Court provides case management support for reentering tribal members.
Project Rebound is also developing plans with Humboldt's Department of Forestry, Fire & Rangeland Management to work with incarcerated firefighter camps and build pathways of opportunity for formerly incarcerated individuals to enroll in the university's Applied Fire Science & Management bachelor's degree program.
Humboldt, along with five other CSUs, and College of the Redwoods, offers more than 250 incarcerated students at Pelican Bay workshops, transcript evaluations, and other application and orientation resources. These occur annually and try create a strong education community within the prison.
Humboldt was also involved in initiatives to build postsecondary educational pathways for juvenile justice system-involved youths. Most youths who are incarcerated have significant histories of trauma and other adverse childhood experiences, and incarceration increases their risk of ongoing victimization and trauma. Juvenile incarceration also increases the likelihood of adult incarceration by 40 percent. 
"When we invest in our folks who are incarcerated, we are creating a safer community and offering a full life for the students who take classes while incarcerated and continue that education upon release," says Steven Ladwig, director of the Transformative and Restorative Education Center.