After a two-year restructuring process, Humboldt State's highly regarded "Geospatial Certificate Program":http://www2.humboldt.edu/gspcert/index.html, offered by the College of eLearning & Extended Education (CEEE), is back and has been reborn online.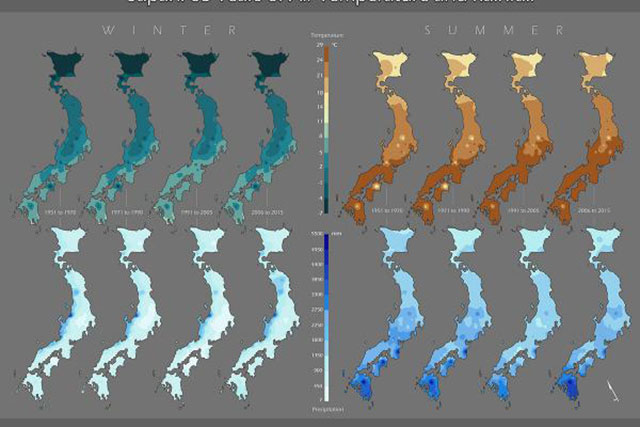 The program offers foundational concepts and methods in geographic information systems (GIS), remote sensing, and cartography. Applications are being accepted for Fall 2016. The last day to register is July 15.
The decision to move the Geospatial Certificate Program online was based on the desire to meet the educational and practical demands of today's learners, who range from recent graduates to professionals who want to change or advance their careers.
"Being able to evaluate things spatially and understand relationships not seen otherwise is huge now," says HSU Geography lecturer Amy Rock, who heads the certificate program. "You can make a pretty map, but with geospatial analysis you can take the data and solve real problems."
A geospatial education, says Rock, offers valuable skills that can be used to analyze everything from economic development and healthcare to real estate and wildlife management.
Similar programs at other universities are normally offered through one department (Geography, Natural Resources, etc.). The result is a narrow lens of how geospatial information is used and who uses it.
"If you Google 'GIS certificate,' you get a huge list of schools. But our geospatial certificate is broader, which makes us unique," says Rock. "The program is great for people in the sciences, But it also connects students in fields like business or social work to technology tools that apply to them.".
HSU's one-year program goes beyond teaching basic GIS software applications. According to Rock, the certificate covers more ground and taps faculty who have a range of academic expertise and professional experience.
Rock's experience includes GIS work for nonprofits and municipal government; Environmental Science & Management Professor Jim Graham has a background in biogeography and experience as a programmer; Forestry & Wildland Resources lecturer Sara Hanna has used remote sensing processes to assess forest health; and Environmental Science & Management lecturer Nick Malloy is a cartographer who's done GIS consulting and the founder of the Geospatial Institute.
The geospatial certificate program is a one-year accelerated program divided into 8-week terms. The course sequence is flexible—most classes can be taken in any order. The courses include interactive online forums, educational videos, readings from leading industry texts and websites, and weekly modules and assignments.