HSU student Michael Donovan was awarded the $1,000 prize in the John W. DeLodder music composition competition on May 4 in Fulkerson Recital Hall.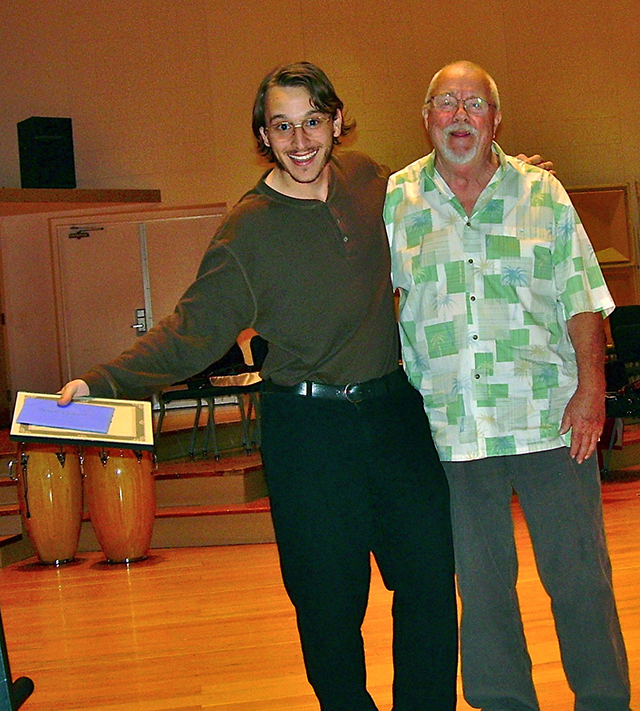 Donovan's winning entry was a composition entitled "Walled City." "The piece is a 10-minute work written for a string quartet," said composition professor Brian Post, "reminiscent of music composed in the early 20th century."
Humboldt resident John DeLodder created the competition in conjunction with the HSU Music Department.
"It is designed to give budding composers a chance to spend more time writing music," Post said. "Mr. DeLodder plays a brass instrument himself and has had a great appreciation for music because of its positive influence on members of his family."
DeLodder presented the award to Donovan at the HSU composers read-through recital.
"The recital is a chance for students to have their works performed, to help them determine how to refine the pieces for future performances, as well as the fall competition," Post said.
Although this spring's winner is a music composition student, the every-semester competition is open to all HSU students. Interested students should contact the HSU Department of Music for details.