Image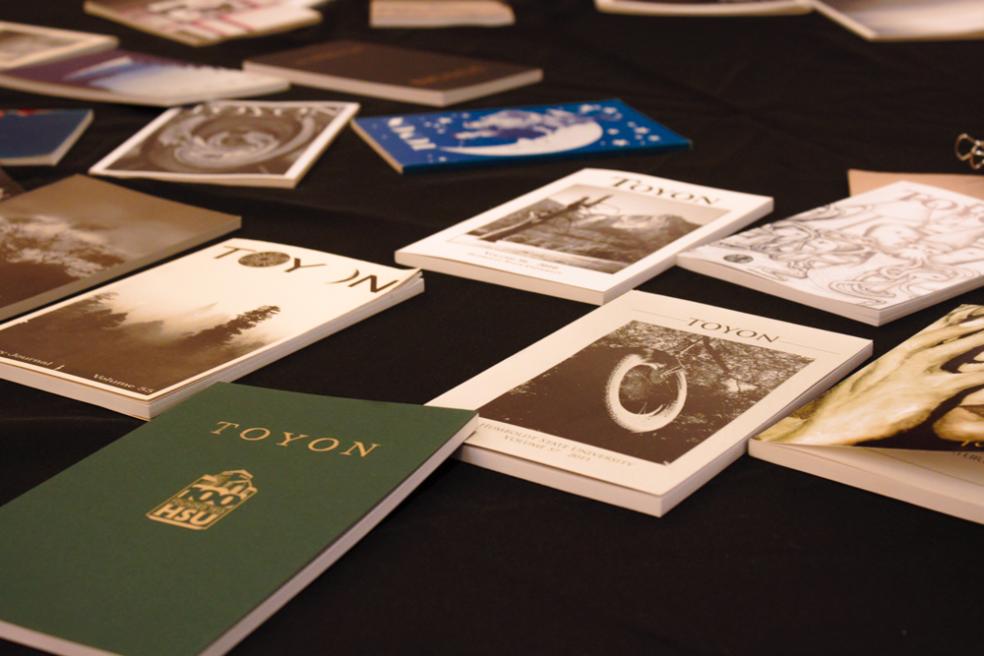 This issue of Cal Poly Humboldt's multilingual literary magazine seeks to break the taboo of sex with a collection of diverse voices celebrating sex, gender, and intimacy.
The cherry blossoms are blooming again, love is in the air, and Cal Poly Humboldt's Multilingual Literary Magazine is back.
Sex is still considered taboo in many societies and cultures, and this issue seeks to break the taboo with a collection of diverse voices celebrating sex, gender, and intimacy in all their glorious (and sometimes messy) expressions.
Featuring prose, poetry, visual art, original translations, and much more, this issue is a collection of works created by diverse people from our community, student body, and from around the world. Toyon continues to celebrate diversity and inclusion by including multinational authors and works in multiple languages (including translations). This volume, like all the others, continues to be supported by Associated Students and the Cal Poly Humboldt Department of English.
A magazine release party is set for April 20 from 5:30-7:30 p.m. in The Great Hall (located above the College Creek Marketplace). This year, attendees are welcome to join the release party via Zoom. Please use this link to register to join virtually and receive your free copy through the mail. During the event, there will be featured readings from Toyon contributors and a recognition of 2023 award recipients. There will also be fun activities and food. The event is free and open to the public. 
Image